Engaging in meaningful dialogue with our network is crucial for our organisation to continue being successful and to deliver our ambition to Enhance Society Together.
Outcomes of our engagement are incorporated into our decision-making process.
As independent consulting engineers, we collaborate with a diverse range of clients - private companies of all sizes, national and regional governments, international semi-governmental and not-for-profit organisations and finance institutes. Throughout our collaboration, we communicate directly with our clients to understand how best to support them in tackling their complex challenges.
We collect inputs on the topics of most interest to them and areas they want us to focus on developing our services offering. These conversations have revealed key topics such as energy transition, decarbonisation, optimising processes through digitisation, business resilience (supply chain or for political issues), reducing nitrogen pollution, pricing strategies in 2022 and ceasing projects in Ukraine and Russia as a result of the Ukraine invasion.
Engaging closely with our clients is essential for successful collaboration; measuring their satisfaction is an important indicator of the quality of performance of our company. We do this by sending out client satisfaction surveys when a project is completed, tracking the scores they award us and reviewing their comments regularly.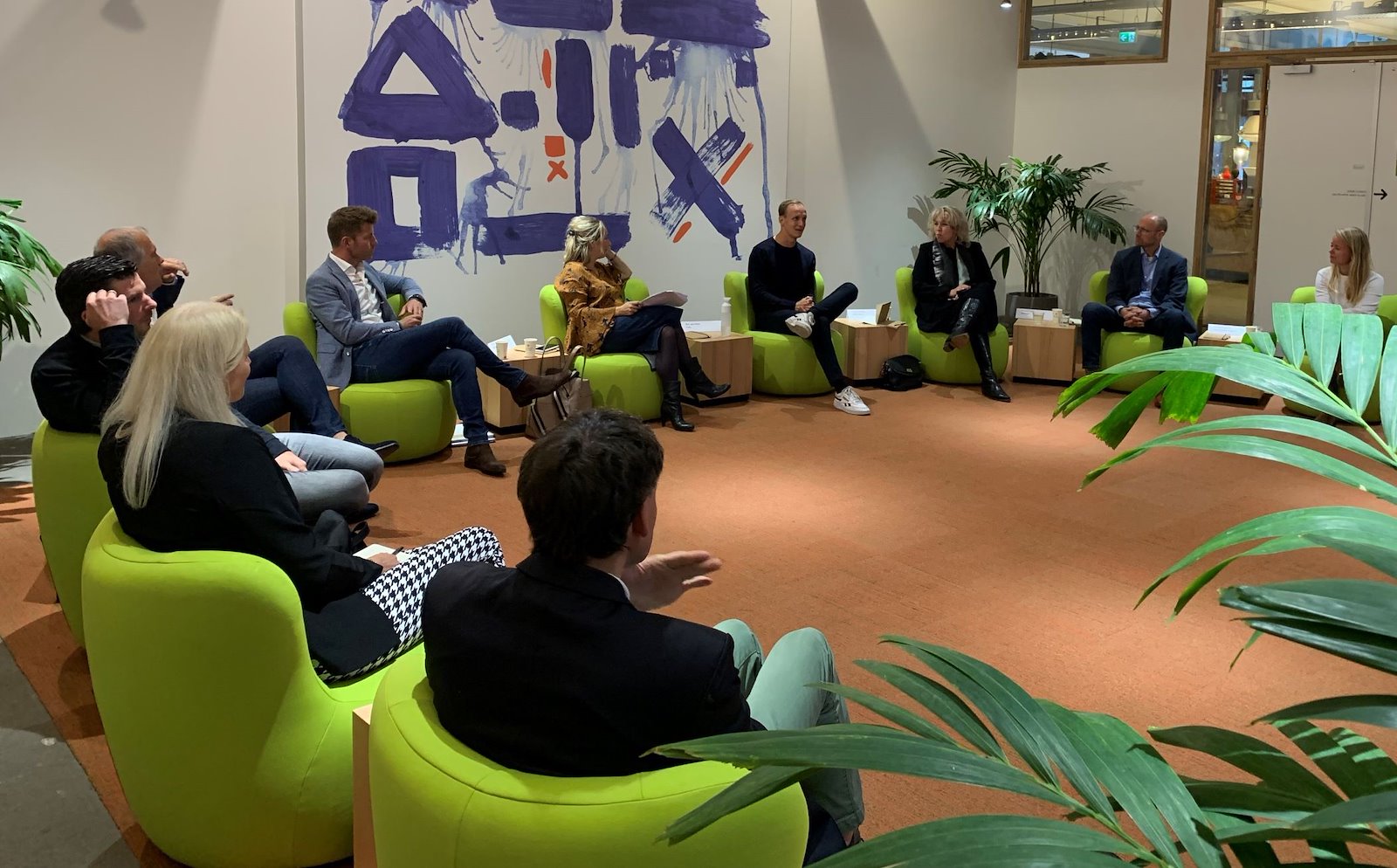 Read more on our website.
Board 2 Board
To understand the broader context in which we operate, we engage at board level with companies. These Board 2 Board meetings involve open dialogue about business and societal dilemmas and share constructive inputs. In 2022, we discussed, among other topics, developments in digital transformation, major issues impacting our society and environment such as the energy transition, and how we are ingraining our purpose Enhancing Society Together to make the most of opportunities and really achieve the best that we can. 
Our people are fundamental to the delivery of our services and our strategy. We engage with our employees on an ongoing basis in various ways to understand what is important to them, ensure they feel proud working for our company, and help them understand and contribute to our strategy and priorities.
In 2022, our Executive Board informed employees of our strategic progress and other significant topics on a monthly basis. Online events and workshops were organised throughout the year, accessible to colleagues from all over the world. A company-wide employee engagement survey was shared with all employees inviting anonymous feedback on themes such as equality, diversity & inclusion, confidence in leaders, performance & development, and compensation & benefits. In the Netherlands, the Works Council engaged with senior leadership and employees to collect inputs and advise on issues such as inflation and salary increases.
Becoming employer of choice for our people is one of our top priorities. You can read more about our initiatives in the chapter Employability.
Governments & International Institutions
We engage with governments and international institutions sharing insights, expertise and information to support the international trade and sustainability agenda via trade missions, CEO Roundtable meetings and other events. We also closely followed the developments of the UN Climate Change Conference, COP27, and the UN Biodiversity Conference, COP15, and shared our reflections with our network.
Partners, associations, knowledge networks
Our partnerships, memberships and knowledge networks support us in our mission to Enhance Society Together. By joining forces with research groups and industry organisations, we are positioned at the forefront of solutions to global challenges. It is through our collaborations that we accelerate innovation and knowledge development to maximise our positive impact on society and the environment.
A list of partnerships, memberships and other associations is published on our website. 
One of the themes defined within our mission to Enhance Society Together is to positively seek out and provide wider benefits for communities, beyond the primary scope of our projects. This means that social value will increasingly impact the choices we make about the projects we take on. We are committed to adding value in the way we approach projects through stakeholder management to incorporate and respond to input from the local community.
We expect high standards from our suppliers and aim to develop lasting, reliable relationships. Our suppliers can expect clarity, transparency and honesty from us and, in turn, must comply with our Business Principles for our Partners and Suppliers.
Royal HaskoningDHV is an independent and unlisted company, owned by two shareholders: Stichting HaskoningDHV (Foundation) and Stichting Administratiekantoor HaskoningDHV (Trust Office). Both shareholders have independent meetings to discuss key topics for the organisation and how we deliver on our purpose of Enhancing Society Together.
Future plans
In 2022, the planned stakeholder survey on material topics for the update to our sustainability themes could not take place. At the same time, the sustainability reporting landscape in Europe is rapidly evolving. We recognise that engaging with our stakeholders to reflect on material topics is crucial for the implementation of our strategy and to comply with the latest Corporate Sustainability Reporting Directive (CSRD) regulations. In 2022 we prioritised reviewing stakeholder engagement processes and overall reporting processes in our company. We are working with our colleagues to define how we can best address this in the future.