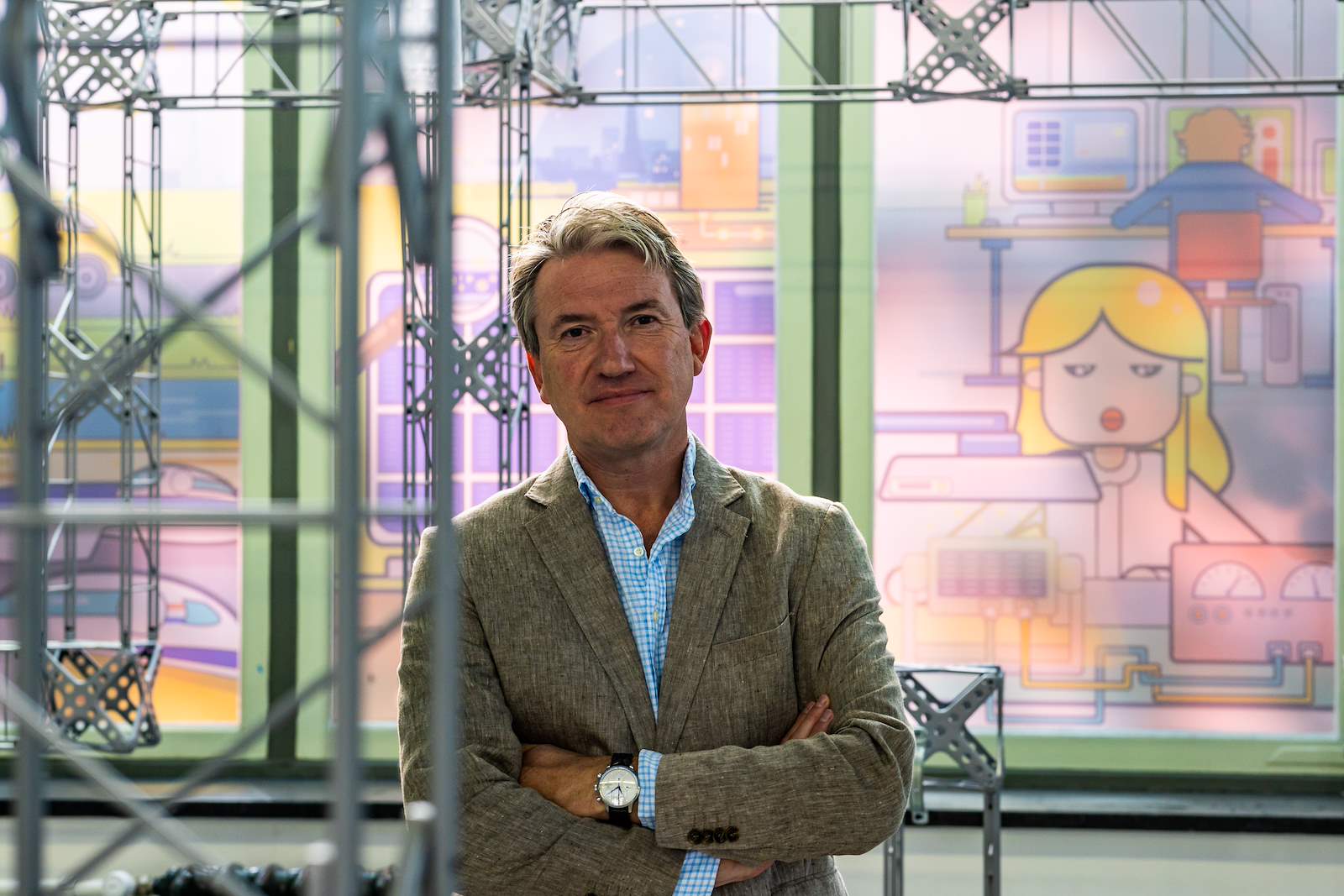 Welcome! It is a pleasure to introduce the 2022 Annual and Sustainability Report. This year we combined our updates in one report to bring our stakeholders information on our sustainability impact alongside financial performance.
In a challenging external environment, we managed to achieve positive change within our organisation and for society. We made good progress with our strategy. By being adaptive and quick to respond to change, we are meeting the huge need for smart, sustainable solutions. Our top-level revenue growth of 13% is an impressive achievement! It is encouraging that this growth is driven by our Global Leading Markets and the growth themes in the Netherlands identified in our Stronger25 strategy. We strengthened and extended our ability to help clients realign and futureproof their logistics activities by acquiring the supply chain specialists Districon. At the end of 2022, we launched Twinn, our new brand for digital solutions which brings together our deep domain expertise with our portfolio of software and data. The Twinn decision intelligence platform enables us to offer our software and data as a service with a configurable modular design, scalable and repeatable. Clients can seamlessly integrate our different solutions that are sold as a SaaS-license model.
While optimistic, we remain mindful of instability connected to rising inflation, the energy crisis and economic headwinds, exacerbated by the war in Ukraine. We recognise that our profitability in 2022 is lower than we expected due to rising operating costs, the continued investments in digital, and a difficult business environment in some of our markets. We are taking action to improve performance on this key metric.
Our people are our most significant asset. Our key priority is to make sure we have the right talent on board. We reacted in the countries where our colleagues were facing inflation pressures with a one-off adjustment to salaries. We continued to help everyone grow in line with their professional goals and were pleased to receive an award for our employee learning and development programmes. We regularly track well-being and engagement - which in 2022 was above benchmark, at 82%. We use the results to mould our environment to the needs of our people to continue to attract and retain top talent. In this, 2022 was a good year which saw our headcount grow. Excitement is mounting over our new Paris-Proof office in a listed building (recognised as being of special architectural or historic importance - rijksmonument in dutch) close to Delft University. Licenses have been approved and construction work to adapt the building has begun.
Our purpose, Enhancing Society Together, is more relevant than ever. Our people are challenging themselves and their clients, integrating sustainability and social impact in every project we work on. Our approach of incorporating sustainability as well as social impact targets into our business targets is being more and more recognised, adopted by clients and even competitors.
I strongly believe that our purpose, Enhancing Society Together is a significant factor in attracting, and retaining, our committed and high-class teams. We are now able to assess, quantify and track our positive impact in our projects. I am proud of all the wonderful projects that were submitted for our internal Enhancing Society Together award and the winning Green Volt Floating Offshore Windfarm project.
We also made progress in our own commitments: our ambitious net-zero targets were approved by the Science Based Targets initiative. The energy crisis created momentum for companies to explore how to save energy and transition to low-carbon sources. We continued to lead the way through our work on major renewable energy projects, supporting organisations in their roadmaps to net-zero, and building expertise in emerging technologies.
In the face of the challenges on many fronts, the time to explore the impossible is now. We are proud therefore that our innovations continue to be showcased in industry awards across the world. To mention just two here: In the year that our Southern Africa operations celebrated 100 years, it was a pleasure to receive an award for our work upgrading the important Sani mountain pass between South Africa and Lesotho. It not only improves drainage and resilience in the face of intense storms but helps safeguard indigenous plants and wildlife. Truly Enhancing Society Together. Another award recognised our digital innovation tool ENSIS that improves the post-consent monitoring of offshore wind developments.
I am thankful to our clients and our employees for their continued trust in our company. I am proud of our committed and creative colleagues who embody our purpose and bring it to life in all that they do. I am just as proud of the great projects and solutions we provided for our clients supporting them with their challenges in times of war, climate change, inflation and more. Above all, I'm proud of the way we did it together, with care and positive impact for society.
Erik Oostwegel
CEO