The skills and competencies needed in today's working environment are constantly evolving. In response, we are developing highly skilled teams with the knowledge and flexibility to rise to complex challenges. We continue to advance digital capabilities at every level and to embed a culture of innovation. We encourage everyone to have the confidence to share their ideas and perspectives, whatever their age and experience. We offer a broad range of learning paths and other training resources to hone the skillset of our employees and support them in their growth and professional development. In 2022 new training modules were introduced including Situational Leadership, Become an Effective Mentor and Pricing Workshops.
Several academies strengthen the functional and technical knowledge of our employees. Alongside our Project Management Academy, we have a Commercial Academy to reinforce commercial ways of working, a Digital Academy to improve digital skills and maturity, and a People Academy for important soft skills, leadership and behavioural topics. We set up the Energy Transition Academy (ET Academy) in response to increasing demand for energy transition specialists from clients and our eagerness to share and expand our knowledge.
| | | | |
| --- | --- | --- | --- |
| Training and development | 2022 | 2021 | 2020 |
| Average workforce | 6,251 | 5,721  | 5,781  |
| Total hours spent on training and development | 306,341 | 215,912  | 182,479  |
| Average hours per person on training and development | 49 | 38  | 32  |
| Total hours spent e-learning | 12,305 | 45,842 | 22,709 |
| Average hours per person on e-learning   | 1.9 | 7.9 | 3.9 |
Training and development hours are tracked for our entire workforce. E-learning hours are tracked for workforce excluding people hired through external companies.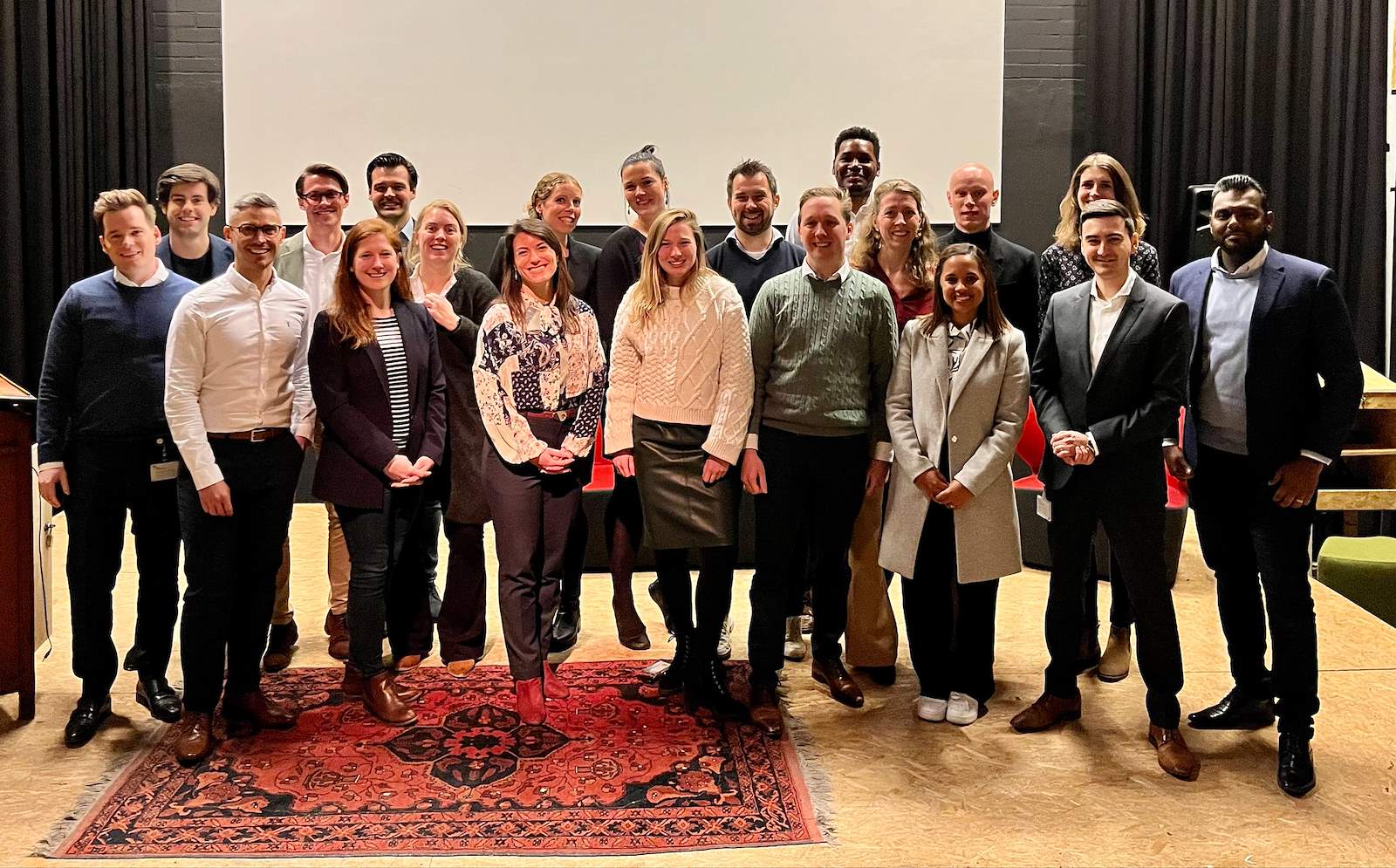 To fast track the development of new graduates and accelerate technical and digital skills, we continue to offer an 18-month learning programme for graduates. It includes one-to-one buddy support, on-the-job training, interactive learning modules and networking events. In 2022 the programme had 154 participants divided into seven cohorts.
It is through continuous learning and development that we can successfully deliver on our strategic goals and meet the changing needs of our clients. To support the learning journey, Royal HaskoningDHV organised three Learning Weeks during the year. Each week included a broad range of webinars, workshops and sharing inspirational best practice. Sessions drew on our internal knowledge source with employees taking on the role of teacher, trainer or mentor to share their passion and expertise. 
The learning transformation journey we have created led to Royal HaskoningDHV winning the Remarkable Achievements and Visionary Elites Award from Cornerstone OnDemand in the category of Learning & Development Experience in 2022. The award honours innovative approaches in using Cornerstone solutions to create engaging learning and development experiences. According to the jury: "Royal HaskoningDHV created a learning platform that enabled employees to take a self-directed approach and provided a 24/7 available accessible and inclusive space for its diverse workforce."