Dear reader,
Welcome! It is a pleasure to share news of our accomplishments and activities in 2021. Once again Covid-19 brought challenge, but we have remained connected and focused, delivering sustainable solutions for our clients and achieving very satisfying financial results.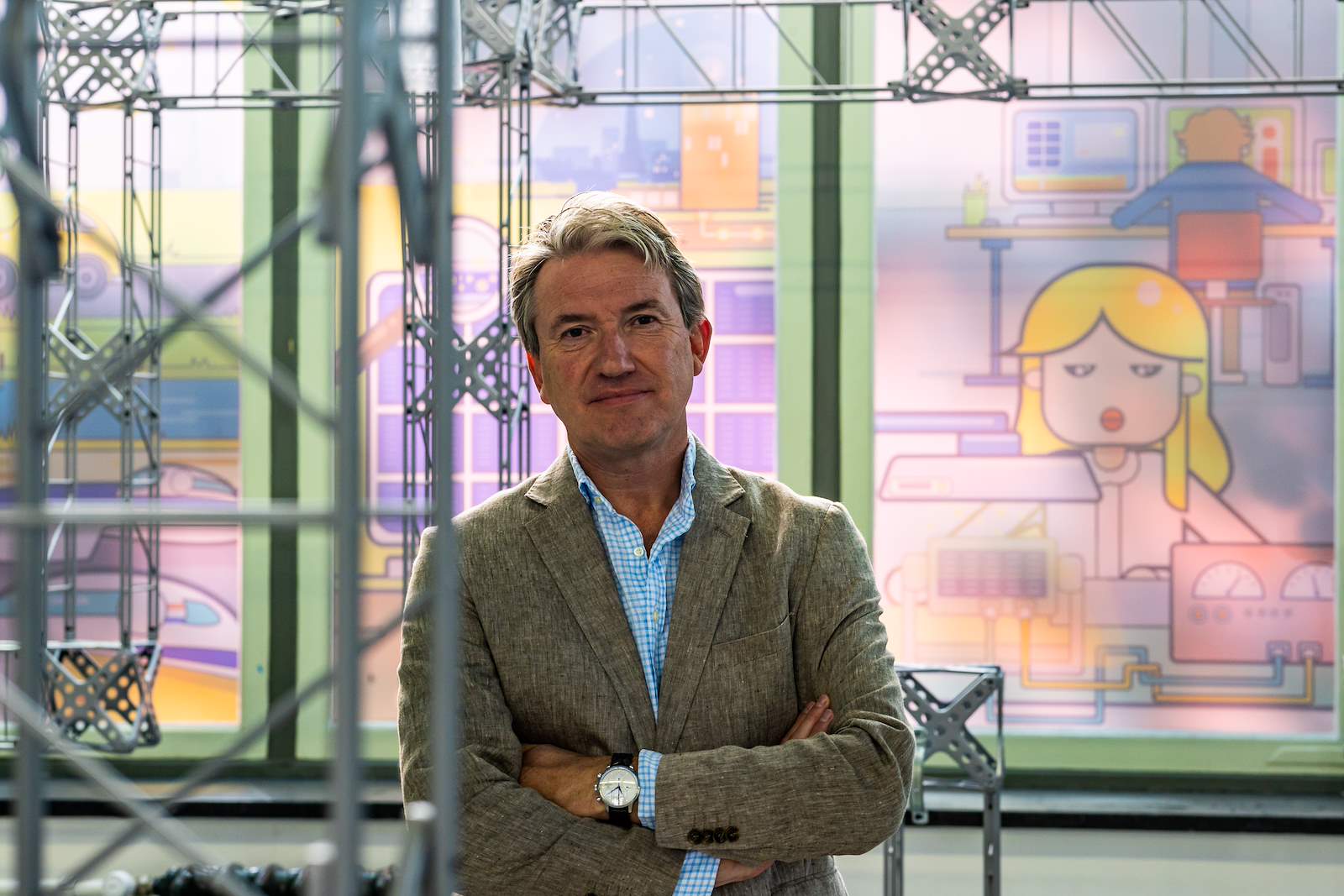 The complexity of the challenges facing society requires advanced levels of cooperation to provide new perspectives on the challenges at hand and come to integrated solutions. In addition, we know that by combining our engineering, design and consultancy with data and digital technologies, we can better support our clients to deliver reliable services to their customers. It was difficult make a selection of example projects to show in this CSR report, since there were many. 
For example, we are involved in projects and strategies that mitigate the impacts of natural hazards and increase climate-resilience: A roadmap for the Cantanduanes Island in the Philippines and nature based solutions for Kansai International Airport in Japan. In the Netherlands we are working on a system called ZOET. The system can bring many benefits for urban areas such as increasing biodiversity, improving water quality and reducing greenhouse gas emissions. In the United Kingdom, Royal HaskoningDHV won the Environmental Impact Award at the Mersey Maritime Industry Awards (MMIA) 2021 celebrating the best of the United Kingdom's maritime industry. An overview of all the example projects shared in this CSR report and our Annual Report can be viewed here.
Within our organisation, we invested time and resources to support our people in unlocking their full potential to Enhance Society Together. We value talent in all its diversity and encourage our people to bring their true selves to work because we believe diversity of thought leads to better results. To stimulate contact between colleagues, much missed while working from home, we introduced serendipity calls, virtual lunch breaks, global online events and several well-being initiatives. Such initiatives contributed to everyone's enjoyment and engagement.
It was a great pleasure for the whole company to come together to celebrate our 140th anniversary as independent consulting engineers. To mark 140 years of operation, we also organised monthly inspire sessions connecting the past with the present and we asked History Now to research the history of our company resulting in nine great stories, which are published in the book "Shaping the Future".
During World Cleanup Day, some 900 colleagues in more than 40 locations around the globe, filled 860 bags with litter while catching up with colleagues they hadn't seen in person for a long time. Even where this wasn't possible due to Covid-19 restrictions, our teams organised alternative initiatives to create a cleaner and healthier world. This, of course, very much aligns with our purpose Enhancing Society Together.
Celebrating our 140th anniversary around the world
Impression of our World Cleanup Day actions.
In the lead up to the UN Climate Change Conference COP26, we set additional climate change targets to further reduce greenhouse gas emissions from our 65 global offices and business travel of our 6,000 people.
I hope these highlights encourage you to explore our 2021 report which is at the forefront in engaging, interactive content. Last year's report won Bronze in the Digital Communication Awards' CSR & Annual Report category among some 400 entries. I welcome your comments and feedback.
Our ca. 6,000 colleagues never cease to amaze me, and I hope you will be inspired by their passion and creativity too, working with clients and stakeholders to deliver on our purpose of Enhancing Society Together.
Erik Oostwegel
CEO
Scope of this report
Our Corporate Social Responsibility (CSR) report informs clients, partners, employees and all who are interested in Royal HaskoningDHV about progress we have made during 2021 in our mission to Enhance Society Together. It complements our Annual Report, providing additional detail to ensure transparency on our progress and performance from 1 January to 31 December 2021. It is not part of the external assurance.
The scope includes activities of Royal HaskoningDHV and majority-owned legal entities and does not include joint ventures and subcontractors. This is in line with the scope of our Financial Statements. Data collection is facilitated by our data management system. Data is reviewed by local data experts before further review and consolidation by Corporate Finance and Control. Progress is measured partly with Key Performance Indicators (KPIs) and partly described qualitatively. KPIs regarding employees relate to our own employees and exclude freelance employees or those hired through temporary recruitment agencies. We report environmental KPIs on our permanent office locations. Any deviations are made explicit in this update.
Version: 31 March 2022, 02