Integrity and Ethical Performance
Integrity and ethics are at the core of our company. As well as being guided by various international principles and standards, we aim to meet and surpass best practice standards. As part of our policy, we have zero tolerance for bribery and corruption and integrate our commitment into our Compliance Integrity Management System. Activities to strengthen our commitments appear in our Annual Report Section Integrity, which includes details of issues raised and action taken during the year. Additional examples of our efforts in 2021 appear below.
Example projects
For a complete overview of all the project examples in this report (Annual Report and CSR Report), check the overview of project examples per SDG.
Speak-up Awareness day
If we want to unlock our full potential, we need everyone to bring their true self to work while respecting the other, express their ideas and opinion freely, without fear of any repercussions. It is our shared responsibility to create this safe environment and stimulate people to speak up. We create a safe environment when we openly talk about our own experiences and what we need. We are a learning organisation, which means we are not perfect, but strive to do better every day. To highlight the importance, we organised our Speak Up Awareness Day in November 2021.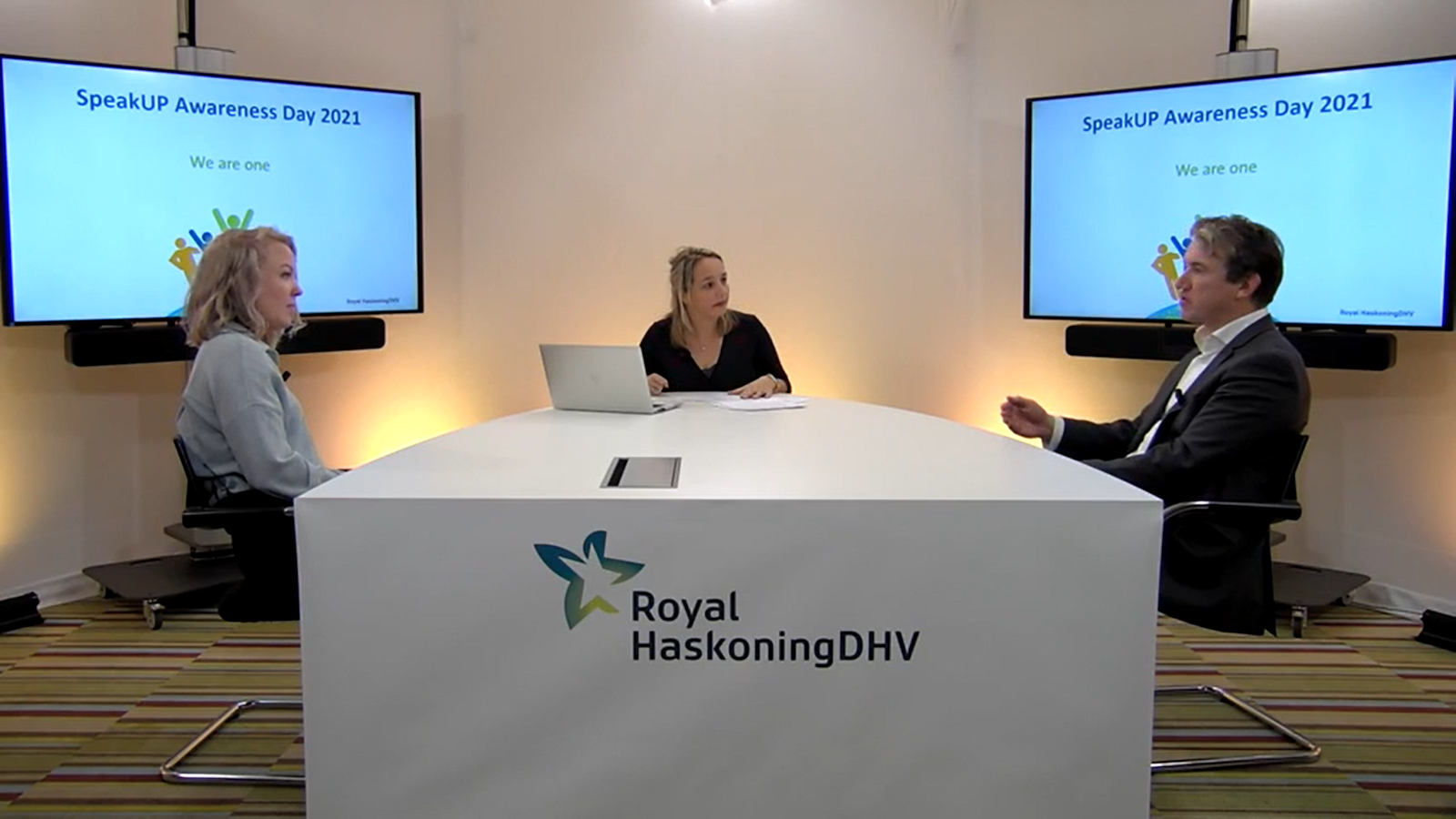 Marleen Buis (Group Compliance Officer), Claire de Nerée tot Babberich (Brand Marketing and Communications) and Erik Oostwegel (CEO) in conversation about Speaking Up.
Dilemma sessions
Ethical dilemmas are discussed in Dilemma sessions, focusing on real work situations which could happen to everyone. Together with colleagues we made a deep dive into what options are on the table and why not everyone would respond in the same way. During the interactive sessions, we stimulated awareness of integrity, openness and transparency.
Anti bribery e-learning
In 2021, almost all employees have completed an e-learning about anti bribery. With this e-learning we have created extra awareness for our zero tolerance towards bribery and corruption and our ISO37001 certification.