"We have committed for 2030 targets. That's more than eight years from now, but our net zero commitment has an immediate impact on our operations and colleagues in all countries. We will make lowest carbon choices in our operations wherever possible, by further greening our energy supply and reducing travel. When flying is needed, we will prefer the lowest carbon option, like direct flights and travel via sustainable operators."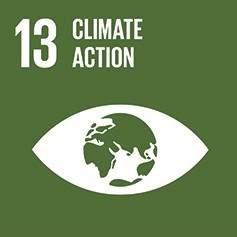 In 2021 we accelerated our climate reduction ambitions:
We decided on a more ambitious commitment than our earlier expressed commitment in 2020 (Paris Proof by 2035): We want to reduce our greenhouse gas emissions to net zero by 2030. This commitment has a wider scope than Paris Proof targets as it covers our 65 offices worldwide and the business travel of our 6,000 colleagues. By 2030, our targets are to reduce greenhouse gas emissions related to our offices and cars by 80%, and those related to flights by 50%.
We will report annually through science-based targets, which provide further indication of the seriousness of our intent

In 2021, we committed to the United Nations Business Ambition to limit global warming to 1.5°C
To achieve our ambitions we are aiming for a 10% reduction year-on-year compared to the 2019 baseline. While emissions fell by around 30% over the past two years, we do not anticipate home working and travel to remain at such low levels. We are developing roadmaps to meet this target and, in the Netherlands and the United Kingdom, initiatives on mobility and reduction of energy are helping reduce emissions.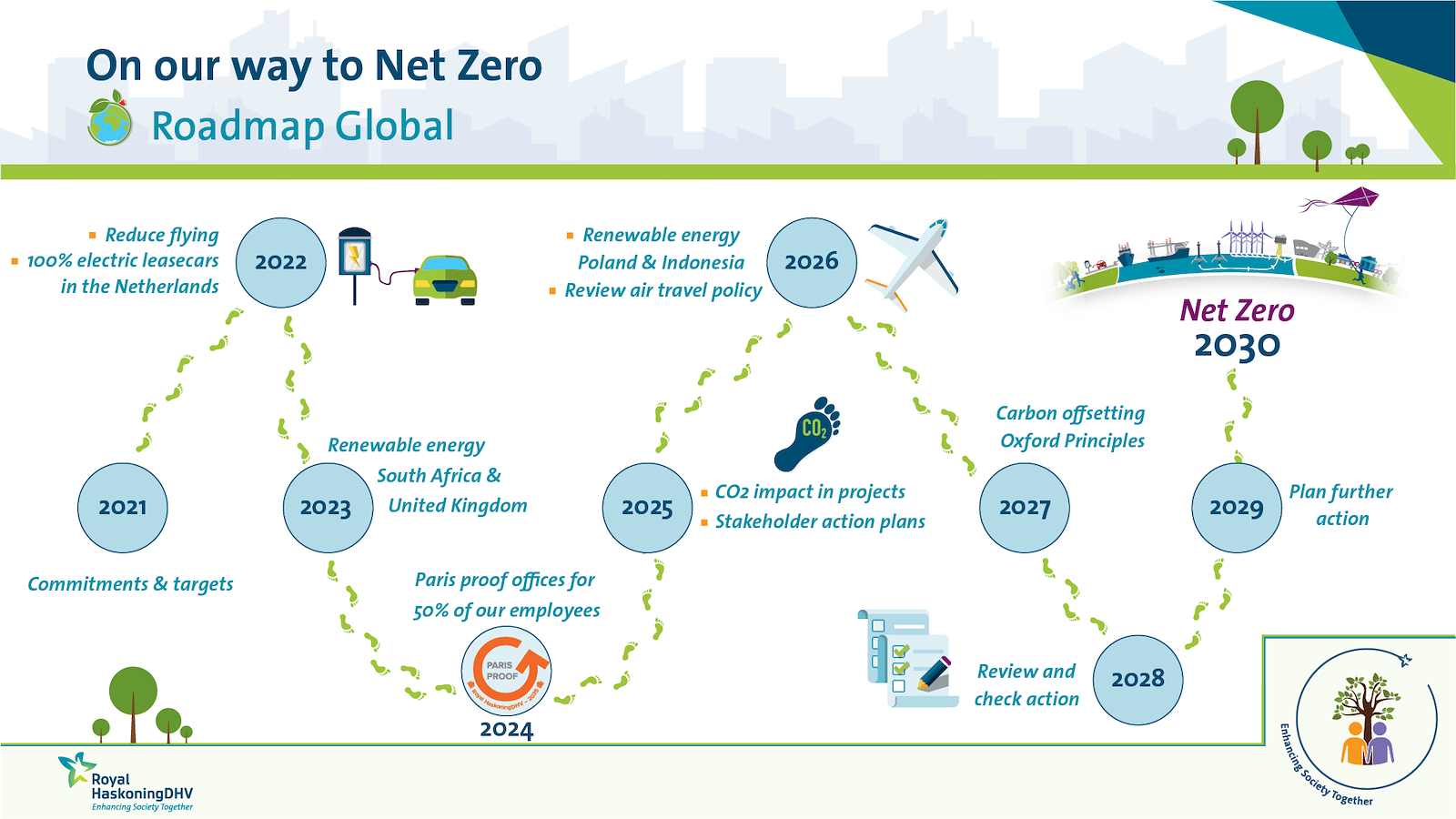 Global Net Zero roadmap