People are a leading attribute in our success. Our commitment to good relationships and working conditions is supported through regular pulse checks and consultation with the Works Council. Equal opportunities are a key part of our policy. Read more about our approach and initiatives undertaken in 2021 in our Annual Report Section Our People, including our measures to enable inclusion, encourage diversity (of thought) and external recognition for our great working environment in Vietnam. An overview of our data and additional initiatives appear below:
2021 Data
Learning and inspiring
The skills and competencies needed in today's working environment are constantly evolving and, in response, we are developing highly-skilled teams with the knowledge and flexibility to rise to the complex challenges faced. We continue to develop digital capabilities at every level and to embed a culture of innovation. As part of our programme to unlock potential, we encourage everyone to have the confidence to share their ideas and perspectives, whatever their age and experience.
Online training data
This first table shows internal online training and development hours from our employees.  Other learning initiatives such as external training, workshops, conferences and spare time investments are not measured.
| Year | Average Hours Spent on E-learnings | Total hours |
| --- | --- | --- |
| 2017 | 0 | 281 |
| 2018 | 2.3 | 13.211 |
| 2019 | 3.5 | 20.446 |
| 2020 | 3.9 | 22.709 |
| 2021 | 7.9 | 45.842 |
| | 2021 | 2020 | 2019 | 2018 | 2017 |
| --- | --- | --- | --- | --- | --- |
| Average workforce | 5721 | 5781 | 5862 | 5818 | 5830 |
| Total hours spent on training and development | 215912 | 182479 | 216015 | 172267 | |
| Average hours per employee | 38 | 32 | 37 | 30 | 33 |
The second table shows the (average) number of hours booked by our staff for training and development. This includes internal and external training, workshops, symposia and online trainings, among others. Excluding spare time invested in training and development. Compared to the table shared in our report from last year, the data for 2020 (average workforce and average hours spent per person) has been corrected.



A new learning initiative in Southern Africa
Across our organisation, we are providing colleagues with the space and opportunities to join in and discover new ways of working and thinking. Level Up is a new learning initiative in Southern Africa, designed to help improve skills, learn new ones, broaden and deepen existing knowledge, and teach others.
The Innovation Hub empowers colleagues and new ideas
The culture of innovation, in which employees feel empowered and able to contribute ideas and innovations to develop our activities and our digital ways of working, is also key to our transformation programme. The Innovation Hub, through which we gather and build on innovative ideas, is becoming increasingly well-used across our business and helps embed the culture. In 2021 we have relaunched the platform. During 2021 around 265 ideas were dropped into the platform. After an idea is contributed to the platforms, innovation leaders can pick up the idea and develop it into innovations or digital ways of working.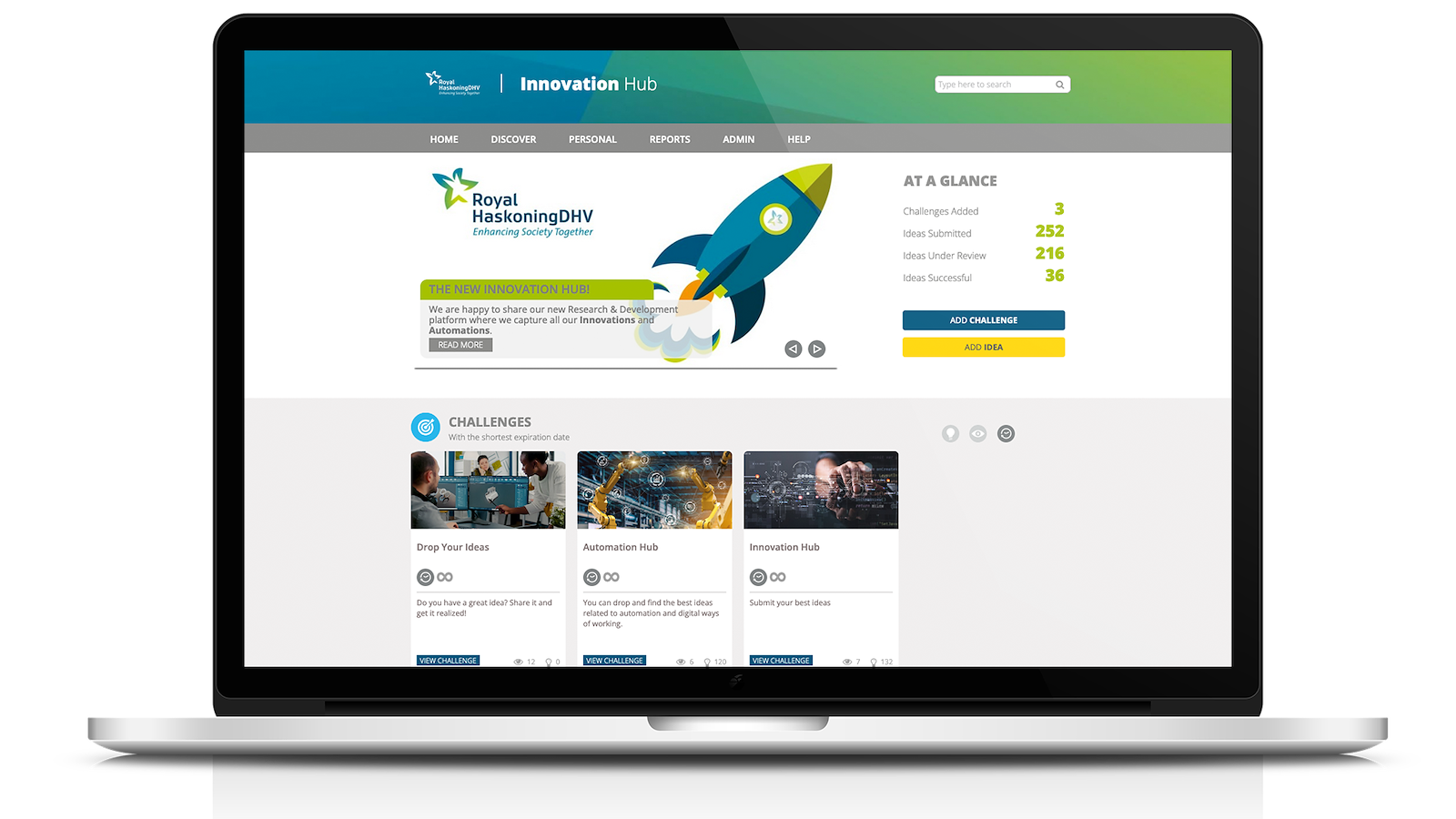 Innovation Hub
Digital academies and learning paths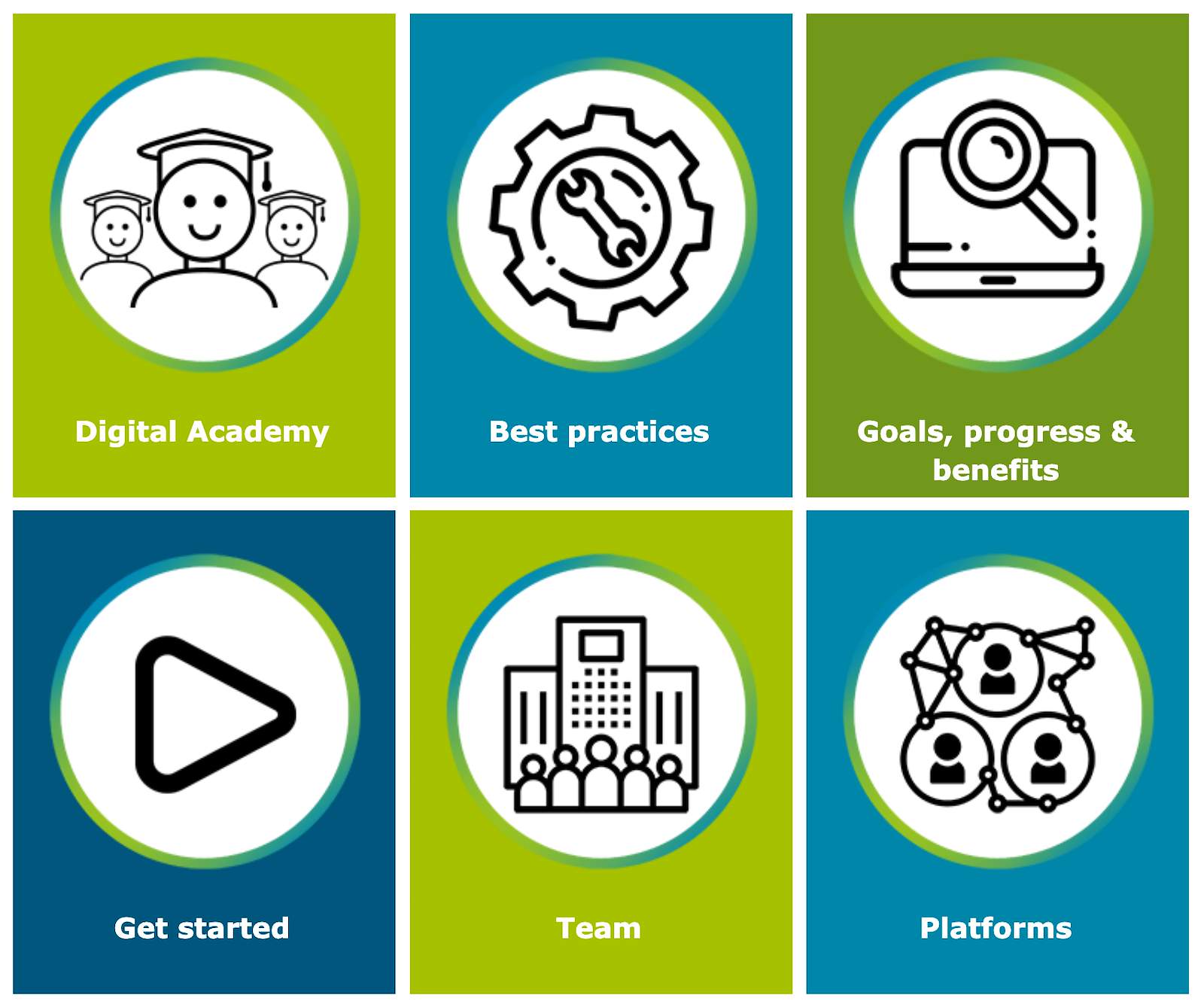 We have several academies to strengthen functional and technical knowledge of our employees, aligning strongly to our Stronger25 agenda. There is a Commercial Academy to strengthen our commercial ways of working, a Digital Academy to improve our digital skills and maturity levels and a People Academy around important soft skills, leadership and behavioural topics.
We also created learning paths with a combination of learning resources (online learning, e-learning, face to face training, articles etc.) to guide employees towards specific learning goals. Some examples:
Digital learning path for project managers. Since its start, over 400 project managers enrolled.

Digital learning path on topics of CDE (Common Data Environment) and Python.

Mentoring approach to allow people to learn from each other. We emphasise the mutual learning: Both mentor and mentee learn from this process
Young Professional Programme
To fast-track the development of new graduates and accelerate technical and digital skills, we continue to offer an 18-month learning programme for graduates which includes one-to-one buddy support, on-the-job training, interactive learning modules, training and networking events. In 2021 there were around 100 participants.

Young Professional Programme
The vital role played by leaders in shaping the workforce of the future and high-performance teams was recognised in leadership reappointments which took place during the year. To make the transition into a new leadership role successful we focus on the onboarding experience. For new managers there is Lead UP bootcamp to share cultural values and highlight the importance of their role. In 2021 we launched our Future Leaders Journey.
We have an extensive New Joiners Programme, that provides a new joiner with the needed information and resources to get them up and running. The programme helps the new joiner to settle in, understand the company, our ways of working and highlights important things to do in the first weeks and first few months with the company.
New colleagues are also invited to A Royal Start, which is an introductory event about the organisation in all its aspects. Especially during times of working from home it is a great opportunity to expand one's network across different advisory groups, business lines and corporate groups. It includes the opportunity to chat with a senior manager and ask questions about the company strategy, company vision on Enhancing Society Together, company history, cultural values etc.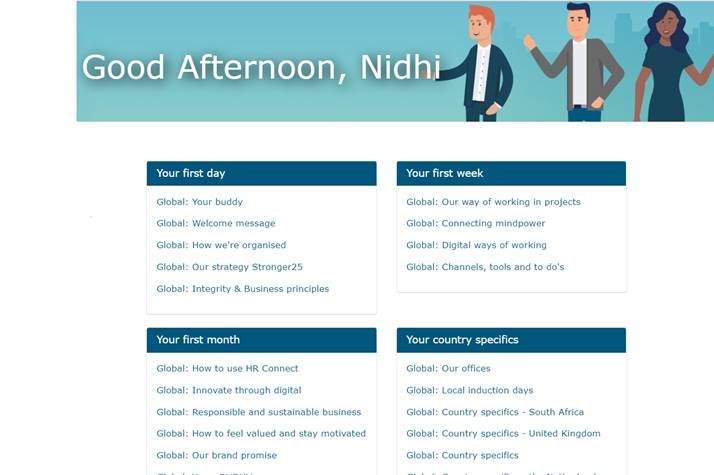 New Joiners Programme
The world is continuously changing, which influences the needs of our clients. These changes ask us to continuously learn and develop to deliver on our strategic goals successfully. To support our learning journey, Royal HaskoningDHV organises a global quarterly Learning Week. The week includes a broad range of webinars, workshops and inspirational best practice sharing. All programmes and workshops are free of charge making the boundaries for people to join as low as possible. We leverage our internal source of knowledge and allow our employees to be a teacher, trainer or mentor on a topic of their passion and expertise.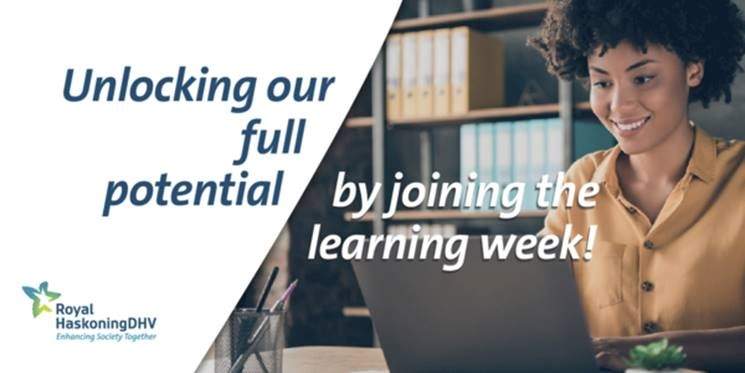 Royal HaskoningDHV Learning week
Internal Career Centre facilitates a different experience within our organisation
The Internal Career Centre is now in its second year of life. Since its start, around 90 vacancies have been published to all our colleagues worldwide. The Internal Career Centre further promotes our ambition to allow colleagues to grow vertically and horizontally within Royal HaskoningDHV and connects hiring managers with (temporary) vacancies to colleagues seeking a new position. Through the Internal Career Centre, we have already placed dozens of colleagues on new challenges, across business lines and countries.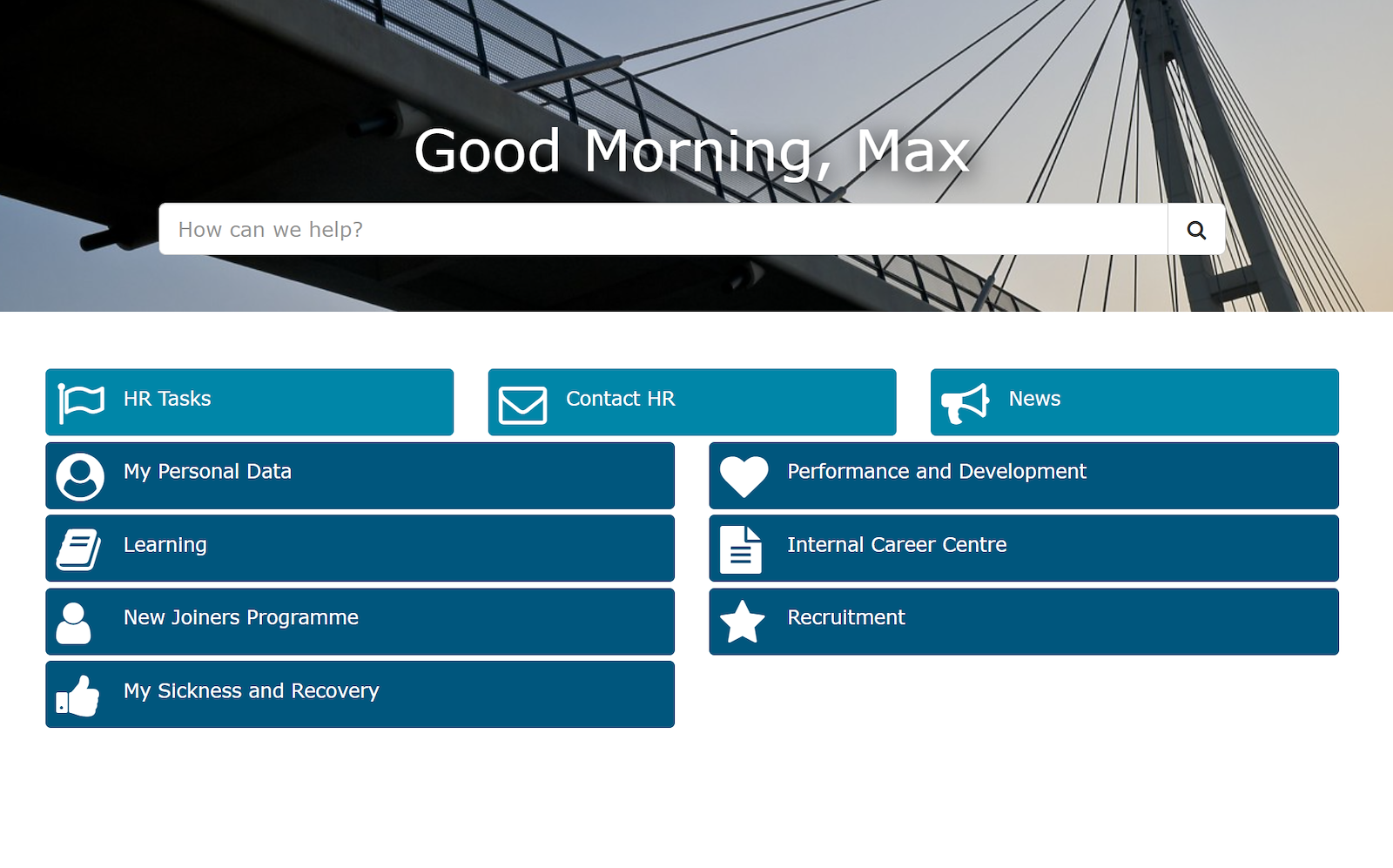 Internal portal showing a range of HR services such as the Internal Career Centre
Global (alternative for) Computational Design Hackathon
Royal HaskoningDHV is rapidly developing its digital capabilities. To spread the word and make all employees enthusiastic to join this movement, the Computational Design Hackathon was organised in October 2021 for all employees around the globe. We had a kick-off with the Pre-Hack webinar with inspiring speakers Prof. Caitlin Mueller (MIT) and Prof. Dr. Pierluigi D'Acunto (TU München). Due to Covid-19 restrictions the hackathon had to be postponed. Instead, to give people the chance to showcase (and develop) their digital skills, everyone was challenged to design a Christmas tree using digital design tools.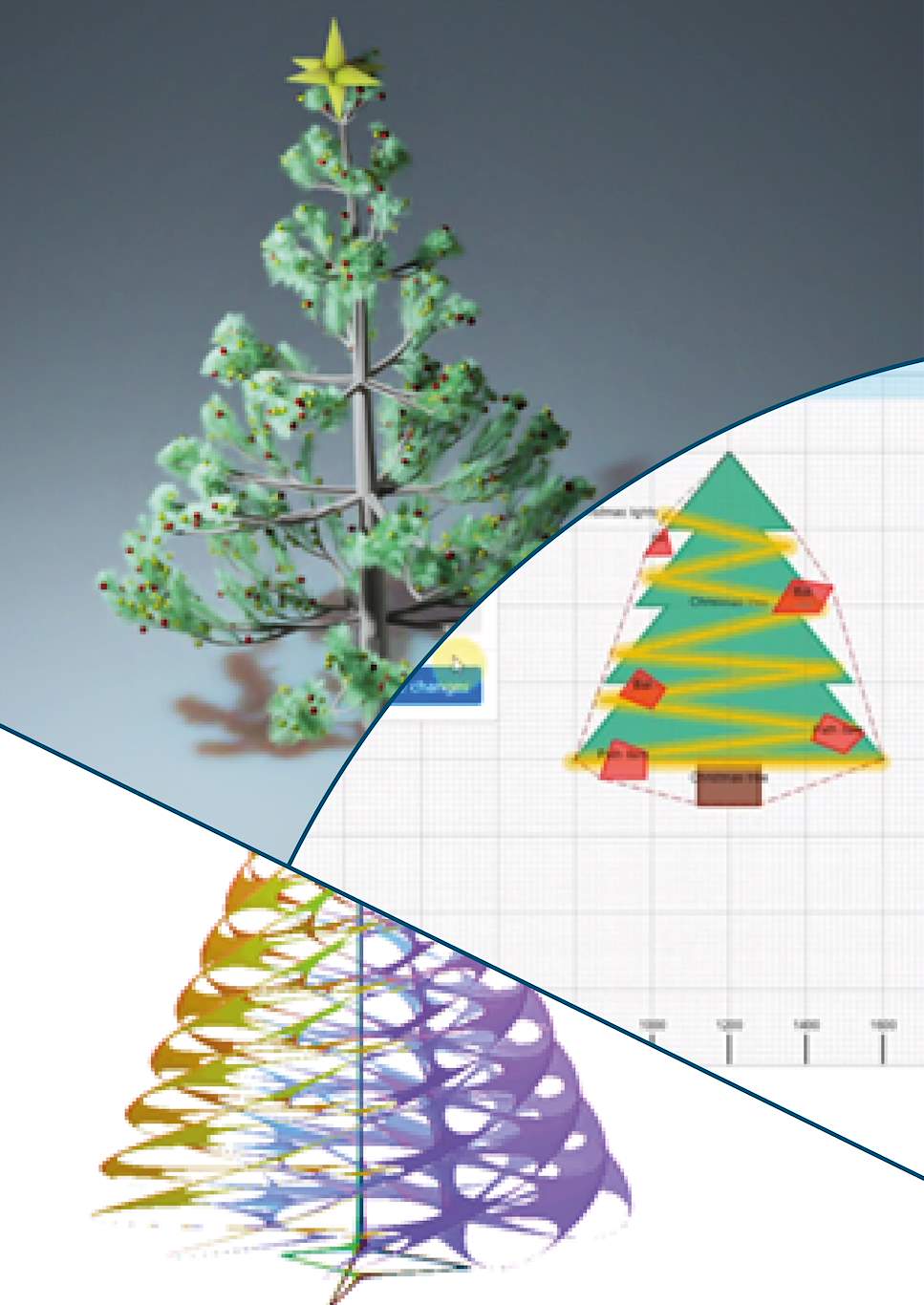 Submitted (digital) Christmas tree designs for the global internal challenge 
Hubs@Friday is an initiative that facilitates a 4-Weekly Friday being reserved for personal and professional development. Participants can either work individually to achieve personal goals (through e-learnings, books, practice) or work together, orchestrated by Digital Hubs on sharing knowledge & brainstorming.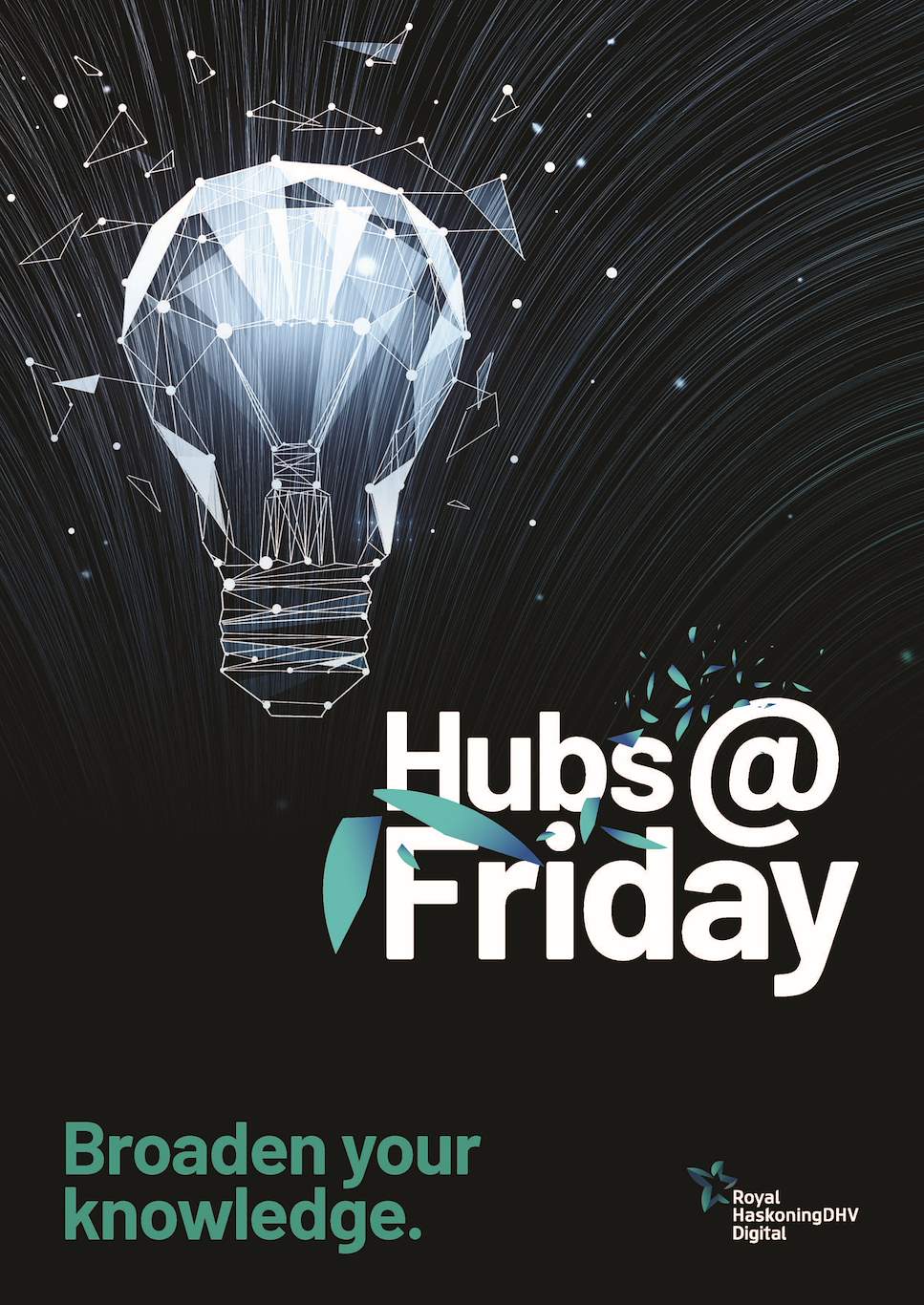 Hubs @ friday
Graduate Launch Class of '21 / Young UK
The graduate launch programme in the UK is for graduates starting in their careers with Royal HaskoningDHV. The programme takes place over 12 months, and starts with a 2 day residential which covers networking (activities) and training on understanding yourself, communication and body language. After the 2 day residential, we encourage the graduates to attend the quarterly business update webcast. The webcasts cover different topics, among others modules focusing on Client Relationships, report writing and project management.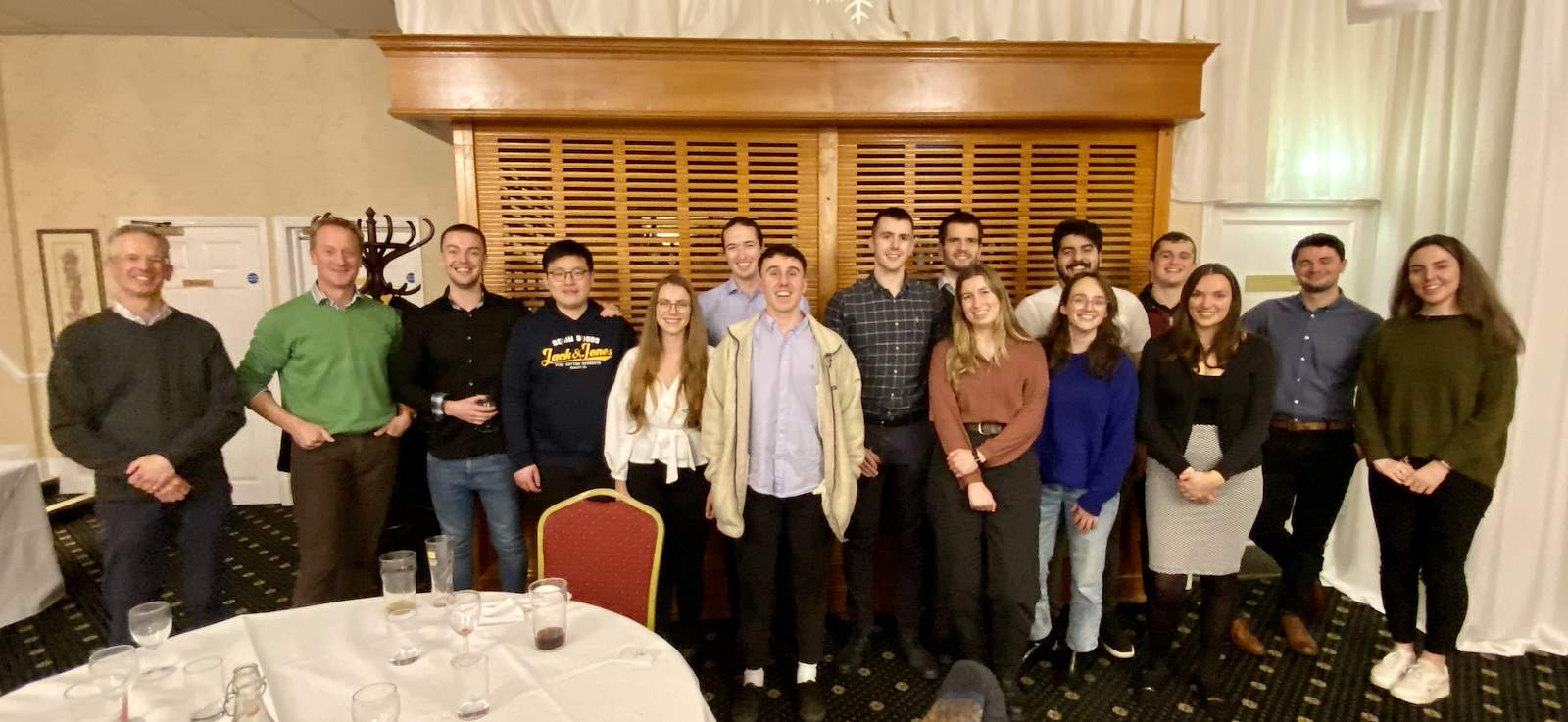 Graduate launch class of '21