How we are Supporting Communities
Our colleagues across the world contribute their time, expertise and money to enhance the societies within which we work. We support and encourage their activities and look for ways that we can offer support on an organisational level. You can read more in our Annual Report Section Enhancing Society Together as well as additional examples here.
Helping young people with reduced job opportunities in the Netherlands
Just as we are encouraging diversity within our own workforce, we are also supporting young people who are disadvantaged or distanced from the labour market to find work. The social entrepreneurship performance ladder measures our 'social return on investment deployment'. In 2021, this was not optimal due to reduced activity in offices resulting from Covid-19 restrictions. Some examples of what we did in the Netherlands in 2021: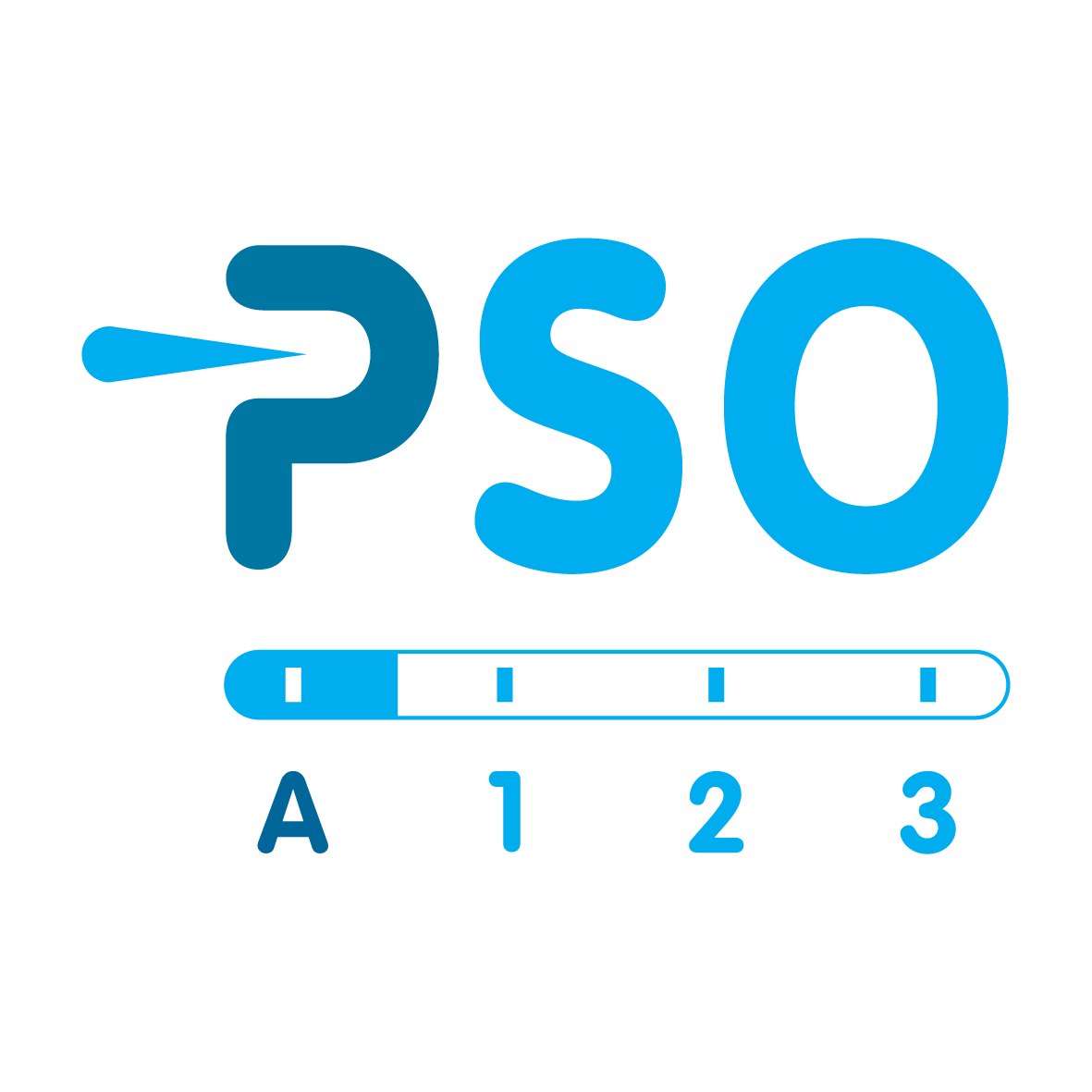 We stimulate and partner with our suppliers, as our outsourced contracts for cleaning, catering and grounds maintenance include social return commitments from our suppliers.

We offered internships or apprenticeships to six young people facing reduced job opportunities.

We linked up with the non-profit organisation JINC who strive for a society in which every child gets a fair chance. As part of their activities helping young people aged 8-16 find out about various professions, we offered teaching at our offices for almost 40 children. This helps them discover which kind of work suits their talents and learn how to apply for a job.

In November our Talent Acquisition Team had a speed-dating event in collaboration with the Refugee Talent Hub. Refugees with a mechanical, civil, electrical engineering or water management background had a speed-date with our recruiters. Afterwards, opportunities for employment were further explored.

We collaborated with Playing for Success Arnhem in 2021, an organisation that aims to increase self-confidence, self-image and motivation of young people, preventing and ultimately reducing school drop-out. Together we developed a lesson on sustainable energy.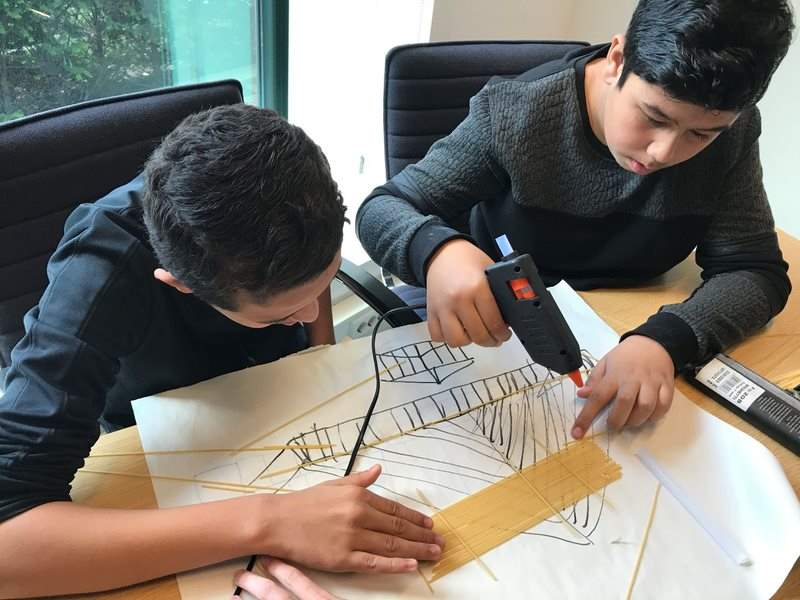 JINC kids building a bridge
Footie Shirt Friday in Liverpool office
Liverpool office registered to join in with the 'Footie Shirt Friday' team to help fund research into bowel cancer. To engage all our colleagues, everyone was asked to wear their favourite sports t-shirt.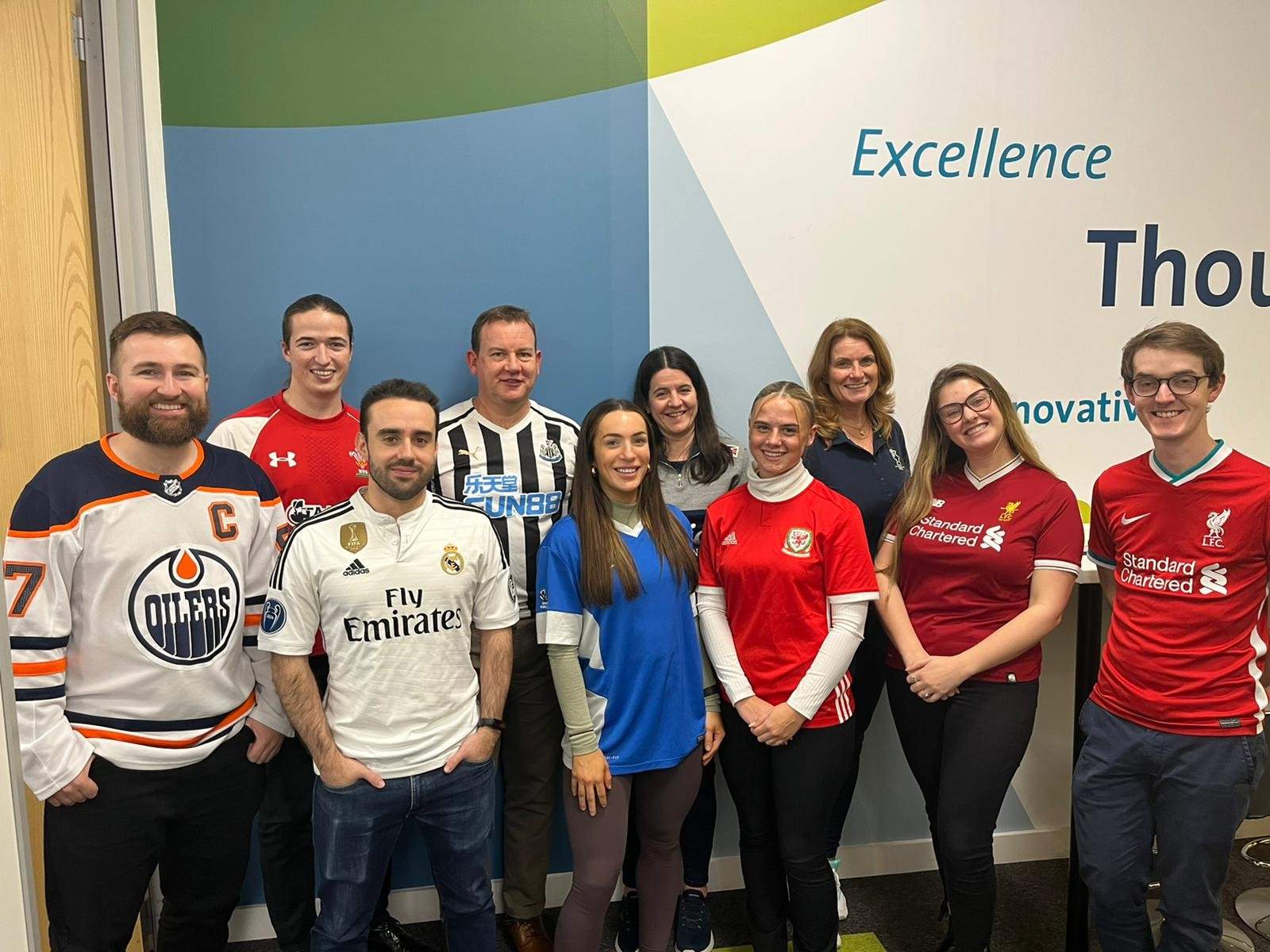 Colleagues in the UK wearing their favourite football shirt to work, to engage and help raise money for charity (fund research into bowel cancer).
Donation initiatives in Australia
Several giving back campaigns were held in Australia, resulting in donations to Barnardos Gifts for Kids, Beyond Blue, Australian Marine Conservation Society and Indigenous Literacy Foundation.