Awards, nominations and rankings
Royal HaskoningDHV won a number of prestigious awards in 2021. Our most recent obtained awards and nominations are shared on our website. In this section we present an overview of a few examples of the awards we won in 2021, which are shared in our Annual Report, CSR Report and our website:
Last year's Annual Report won Bronze in the Digital Communication Awards' CSR & Annual Report category among some 400 entries.
The Supervisory Board is delighted that the high quality of consultation that takes place between the Works Council, the Supervisory Board and management has been recognised with an award. In November 2021, Royal HaskoningDHV was awarded the Triangle 3D Trophy by the Dutch Alliance for Participation and Governance. The award recognises the effectiveness and robust nature of structural and informal consultation within the triangle covering employee participation, management and supervision. This is an important success factor for decision making within Royal HaskoningDHV. The Supervisory Board is proud of this award which reflects the mutual respect and will to carefully listen to each other. Read more about this award on our Dutch website.
Royal HaskoningDHV won the Environmental Impact Award at the Mersey Maritime Industry Awards (MMIA) 2021 celebrating the best of the United Kingdom's maritime industry. Read more about the winning pitch on our website.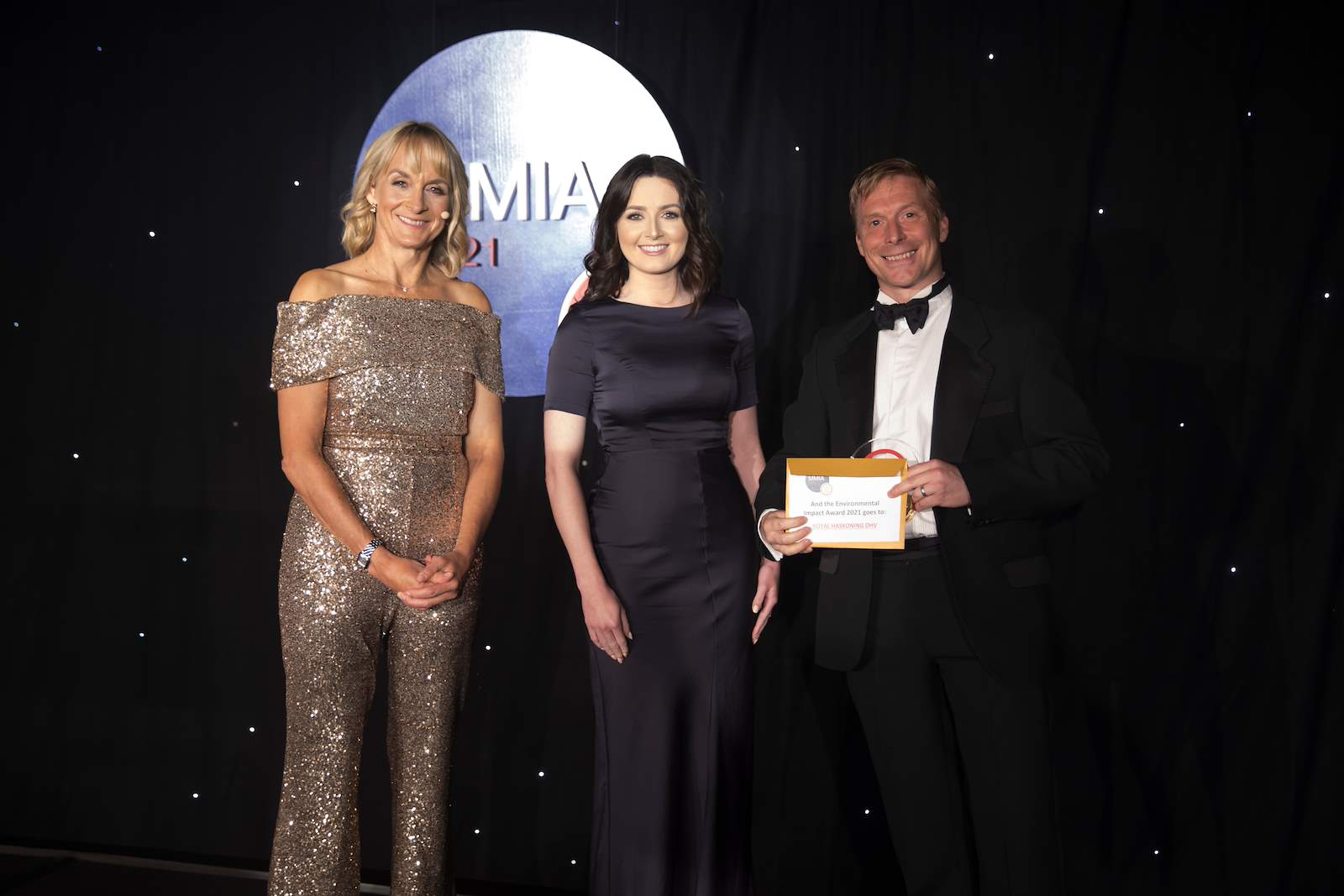 A pitch by our Marit van Lieshout (right) and Amar Nikam from our partner SPIE won the case presented by Ducor Petrochemicals at the FieldLab Industrial Electrification side event at the European Industry & Energy Summit 2021. They pitched a business case to efficiently use Ducor's surplus heat from the production of granulate and make their operations more sustainable. Read more about the winning pitch on our website.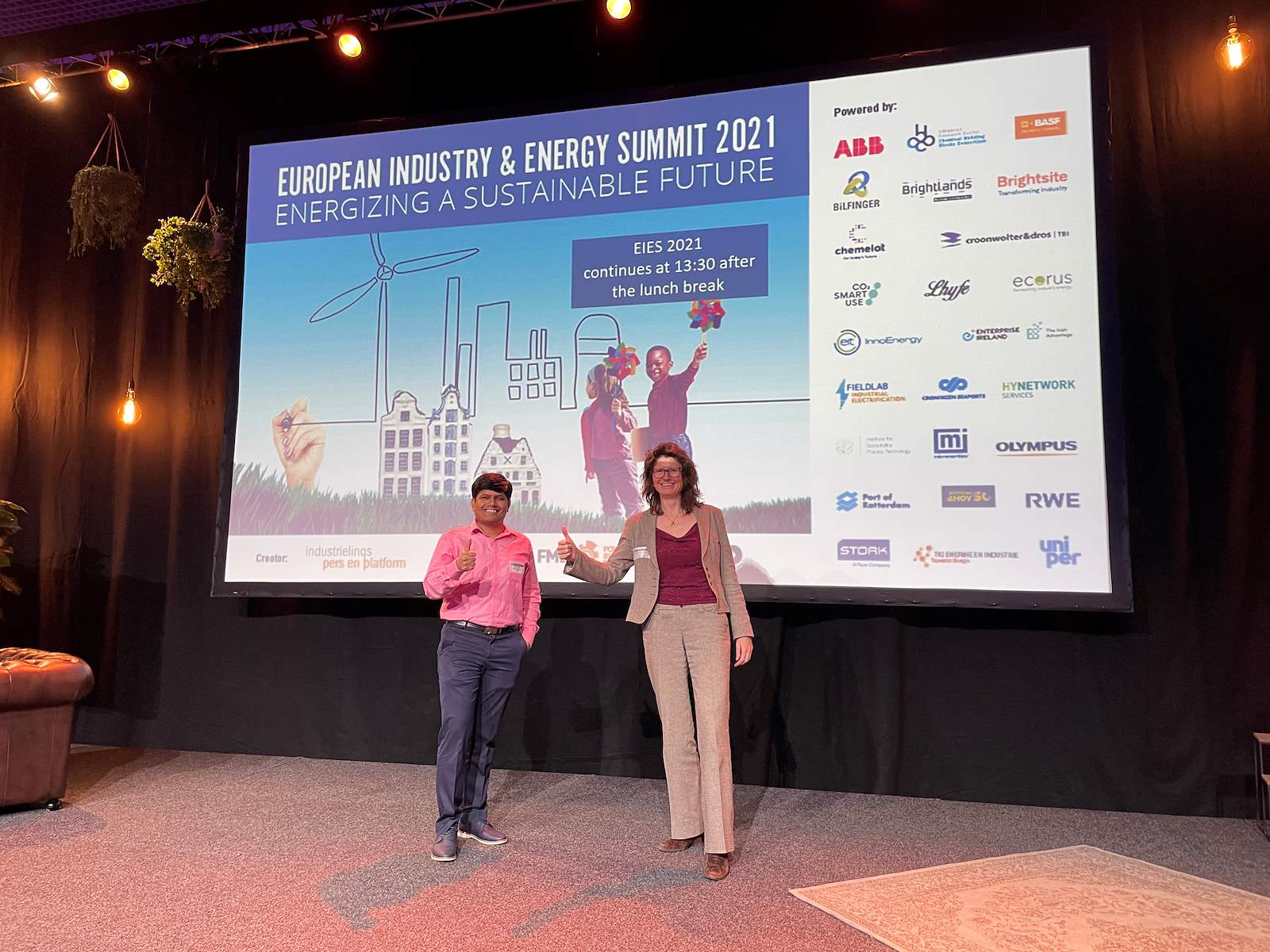 The 3D printed pedestrian bridge made of circular composite was a finalist for the 2021 Vernufteling Award for the most ingenious project of a Dutch consulting engineering firm. The bridge is a cocreation with the City of Rotterdam and DSM Additive Manufacturing. 3D circular printing is the solution for futureproof infrastructure and creates a circular value chain. Read more about this project on our website.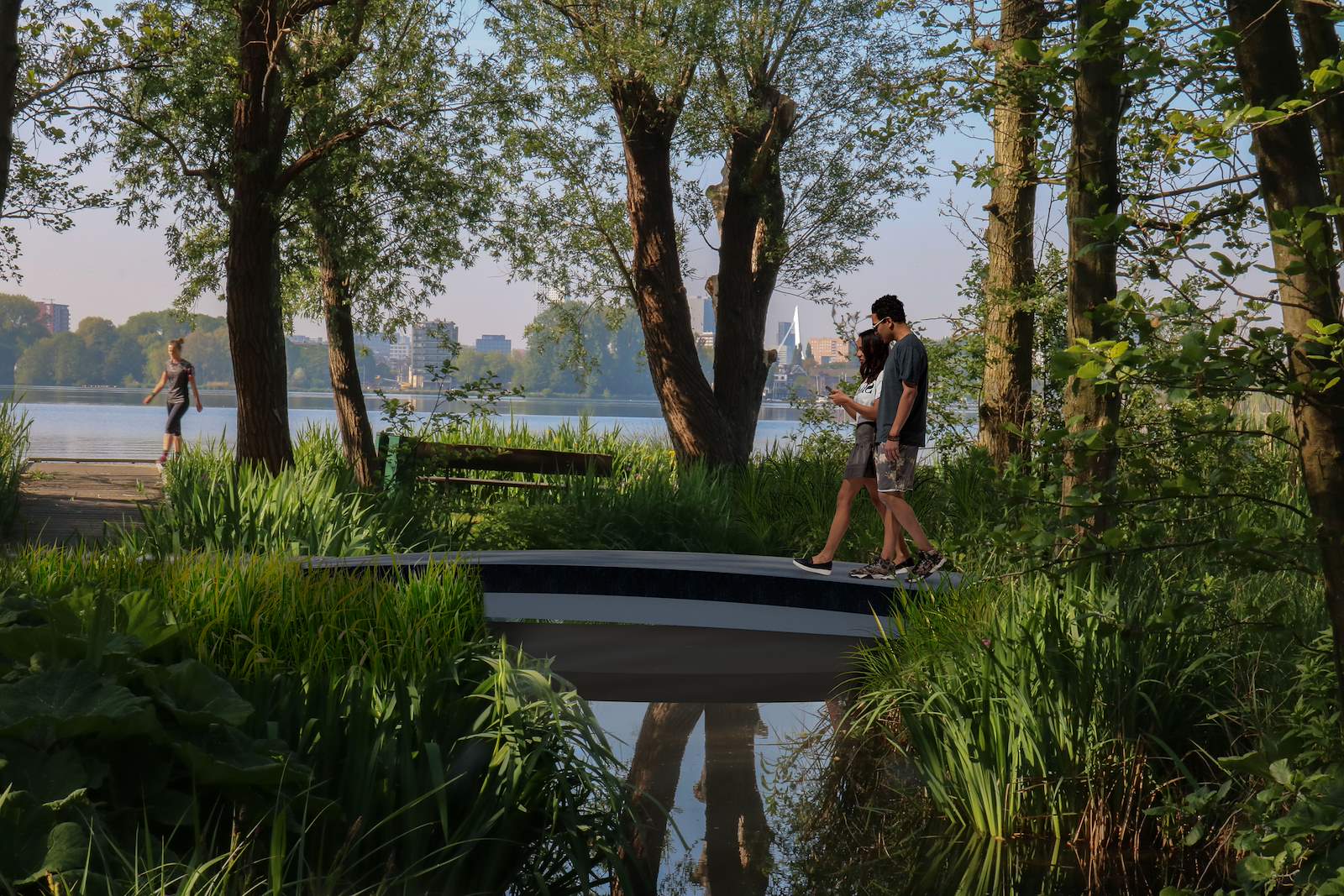 The GemaLink International Container Terminal has won the 2021 Award of Merit for the ENR Global Best Projects Competition in the category Ports/Airports. The project involved the engineering, tendering and construction management services of the civil marine works of the container terminal at Baria-Vung Tau, Vietnam. We received the award for successfully managing the construction site with focus on Health, Safety and Environment (HSE) and for the way we raised the local staff and contractor's HSE and quality awareness. Read more about this project on our website.