SDG 11: Sustainable Cities and Communities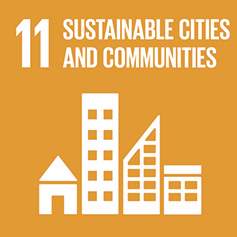 More than half of the world's population live in cities. By 2050, two-thirds will do so[1]. Sustainable development to respond to this rapid growth requires a transformation in the way we build and manage urban spaces. The city of the future will rely on climate resilient strategies, master planning and infrastructure to support the growing demands of urbanisation. Predictive risk and impact modelling, forecasting and automated alerts, as well as global industry-related expertise, are central to this reality. Prevention is cost-effective, but currently most disaster-related spending goes into emergency response, reconstruction and rehabilitation.
Our vision for resilience in cities: driving awareness and growth
As climate change and urbanisation take hold, countries all over the world must focus on improving their climate and water resilience to deliver long-term benefits to society and the economy. To drive awareness and action, we are asking leading voices in the global resilience ecosystem to share insight, vision and future-forward methodologies to create Resilience in Cities. Our goal is to help industries, critical infrastructure owners and the financial sector reduce the impact of extreme weather, natural disasters and climate change before events occur.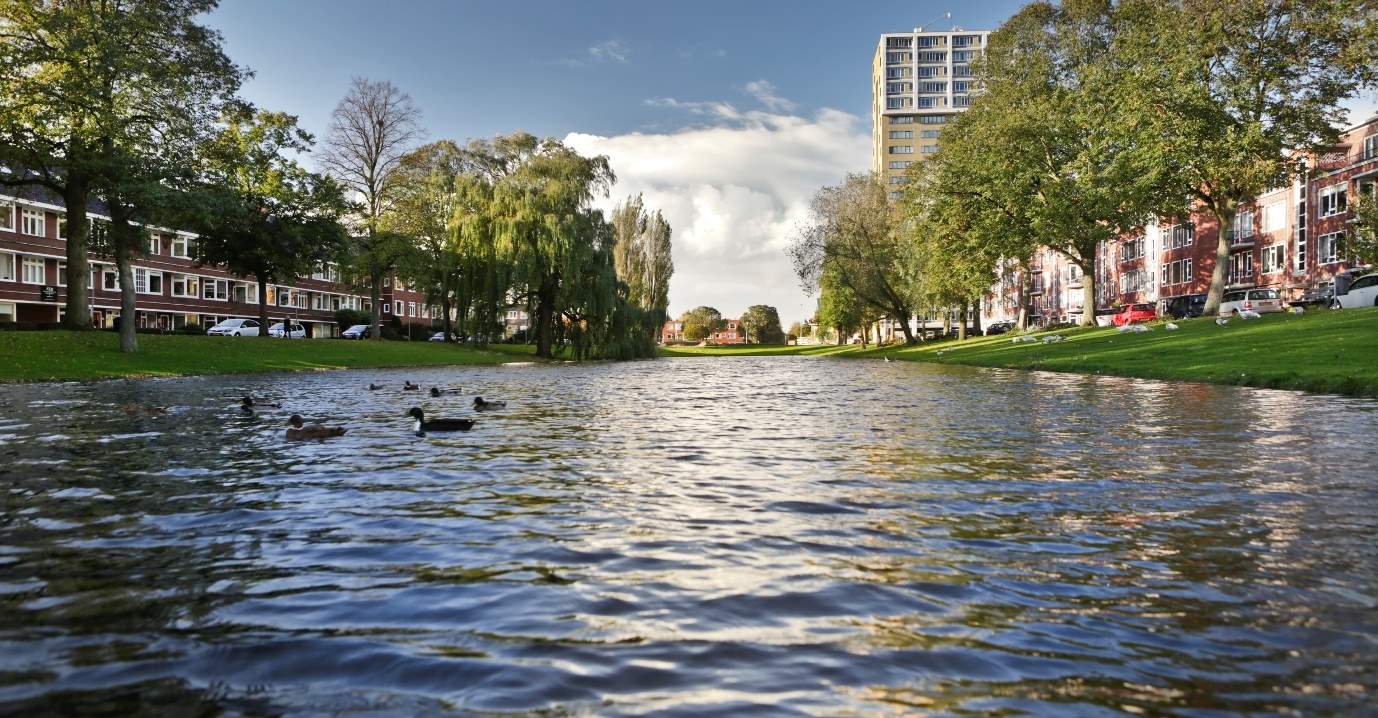 Healthy Citizens Platform: measure, monitor and improve citizens' health and well-being
The best economic investment a nation can make is to invest in the health of its citizens[1]. Their health is determined by personal lifestyles and behaviours and also by the social and physical environment[2]. A healthy physical environment is determined by multiple factors, ranging from air quality to safety and ecology. When these factors are considered in isolation,  it is likely going to lead to incomplete insights and undesired interventions, as they are interrelated. Aspiring truly healthy environments for citizens, we are developing the Healthy Citizens Platform. This platform provides municipalities with visual insight on all environmental factors, including their interrelations. Factors included are air quality and noise levels, mobility and safety, ecology and climate. Complementing measurements and monitoring with extensive domain knowledge on all factors, we can assist municipalities in developing and implementing integrated policies and measures that truly secure and boost citizens' health.
An error occurred when rendering this block.Error reference code: fb0a6a9a-15cc-430d-8b44-59049e944290
BlueLabel: flood detail at your fingertips
BlueLabel provides insight into flood risks through the first digital water vulnerability scan in the world that gives detailed information into rain induced flooding down to the square metre. This translates into a risk label on individual buildings, streets and infrastructure. The ultimate aim is to encourage and be proactive in preventing disasters, rather than devising recovery measures in the aftermath.
Driving resilience for the Mekong Delta with digitally-based decisions
Royal HaskoningDHV has been selected to deliver the first integrated Master Plan for the Mekong Delta in Vietnam, funded by the World Bank. Digitally-based decision making is a critical component of this future-focused plan. The geographical situation of the Mekong Delta makes it highly vulnerable to the impacts of climate change, including rising sea levels, flooding during the wet season and water shortages during the dry season. Economically, the delta is vitally important for Vietnam. The purpose of the plan is to build a resilient Mekong Delta and help Vietnam make climate-smart choices which are long-term, integrated and adaptive. Priorities will be to deliver clean water and sanitation for all and take urgent action to combat climate change. As part of its role and working closely with the Ministry of Planning and Investment, Royal HaskoningDHV will develop a comprehensive strategic investment framework to help Vietnam use its resources effectively and develop its competitive advantage. The project involves creation of a digital decision support toolkit as part of a real-time information hub with transparent, accessible information for all stakeholders to support evidence-based decision-making. The toolkit includes a sophisticated database and analytical tools such as hydro-hydraulic modelling software.
Adaptation strategy for Zwolle – towards a liveable and attractive blue-green city
Zwolle in the Netherlands is a delta city surrounded by water. National climate scenarios show that the city must be prepared for more water and for longer warm, dry periods. Working with the municipality of Zwolle and its partners, we explored how to make regional and urban water systems more robust. Solutions include a combination of dike reinforcement, increased discharge capacity, temporary water storage in overflow areas and water-robust, climate-resilient urban design. The Zwolle Adaptation Strategy is working towards a liveable and attractive blue-green city by strengthening green infrastructure and giving water more space in both the public and private domain. By combining blue-green design principles, the city will become sufficiently resilient to cope with the effects of climate change. However, solutions do not lie with the city authorities alone, so cooperation is being sought from private parties and residents through talks, meetings and workshops. In addition, a climate proof acceleration team has been set up to help.
Sani Pass joint venture wins prestigious engineering award for community-based project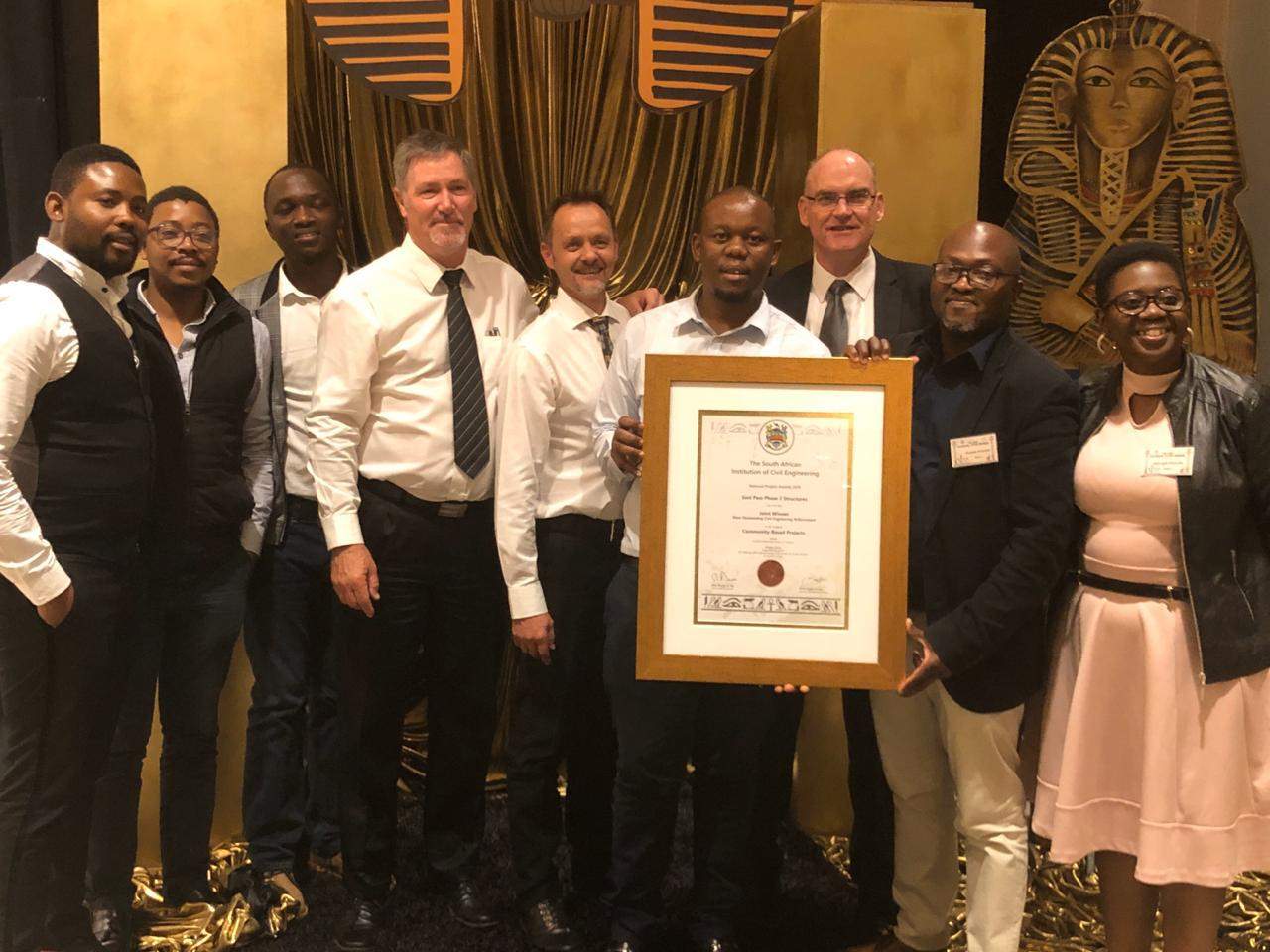 The Sani Pass project was awarded joint first place at the South African Institute of Civil Engineering (SAICE) 2019 Awards, for 'most outstanding civil engineering achievement' in the category Community-based Projects. The pass is the only road link between KwaZulu-Natal and Lesotho. It crosses the summit of the Drakensberg mountain range and the uKhahlamba Drakensberg Park World Heritage Site. Today it is an important revenue-generating tourist attraction for the region but inadequate road drainage, as well as gravel loss and erosion caused by storms and flooding, means the pass is often closed for expensive maintenance. Closures not only cut off the surrounding impoverished communities from basic services, but also result in loss of revenue to the tourism industry. We partnered with the KwaZulu-Natal Department of Transport to upgrade the pass in a project which created 79 job opportunities for members of the local community and involved support from local small and medium-sized businesses. To respect the heritage of the area, the team rescued and replanted indigenous plants, removed alien plants, and rehabilitated the road edges. The project contributes to the economic development of the area due to far fewer road closures.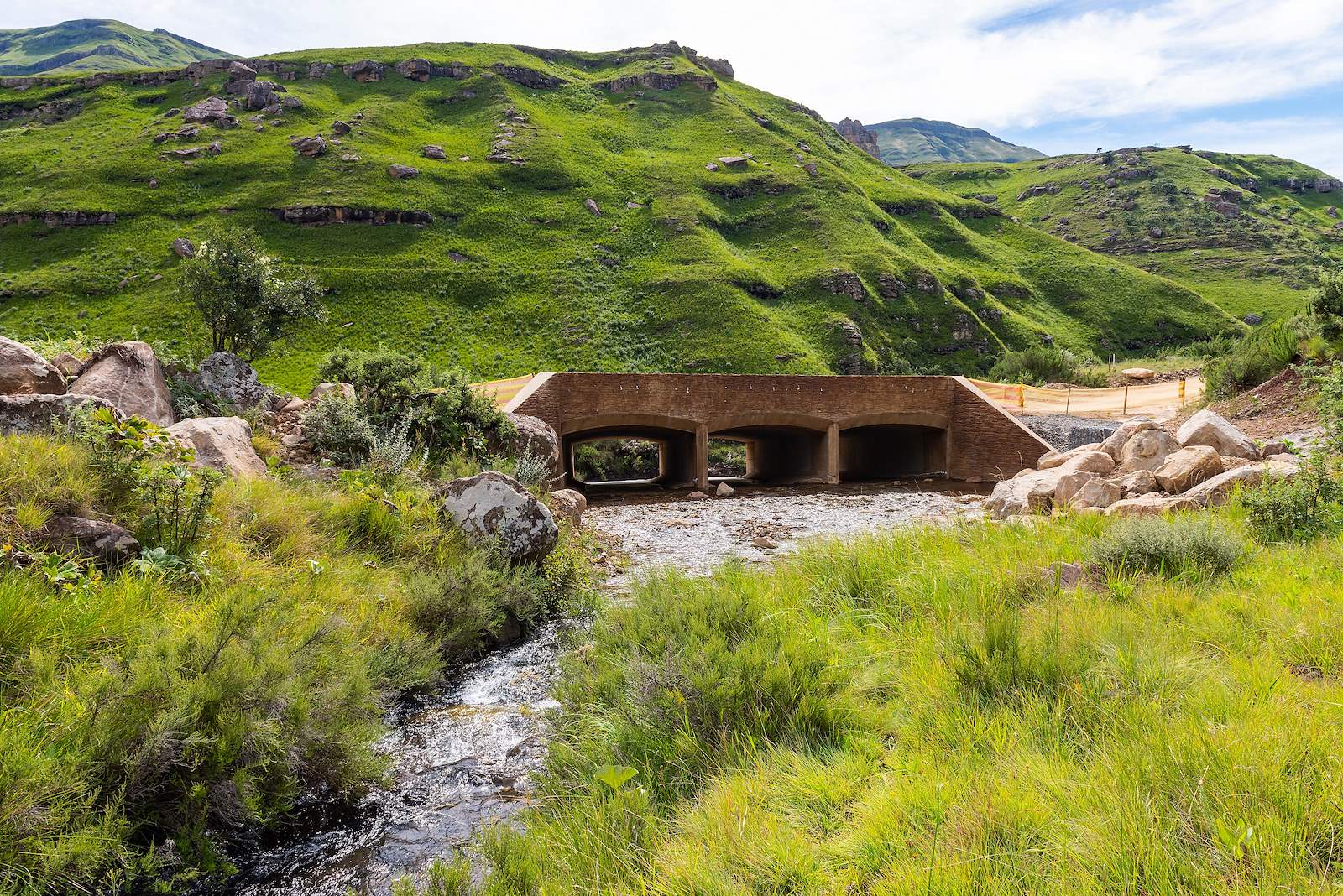 Sandscaping project completed to protect Norfolk coastline from erosion and flooding
An innovative flood defence concept and bold new approach to addressing the effects of climate change designed by Royal HaskoningDHV has been used for the first time in the United Kingdom. Sandscaping involves nourishing the shore with a large quantity of sand, which is then spread by natural processes to protect the coast from erosion in the event of major storm surges. Protecting local homes, communities, businesses and nationally important infrastructure from the full force of the North Sea, this innovative scheme, and a prime example of engineering with nature, has been designed to address coastal erosion and its devastating impact. It has been applied in an area where severe coastal erosion is threatening an important gas terminal and hundreds of homes and businesses in nearby villages. The sand was placed in a way that could initiate natural dune growth and boost biodiversity while providing a stunning beach for recreation and tourism. It can provide up to 20 years of protection, giving the community time to further adapt to coastal erosion and climate change.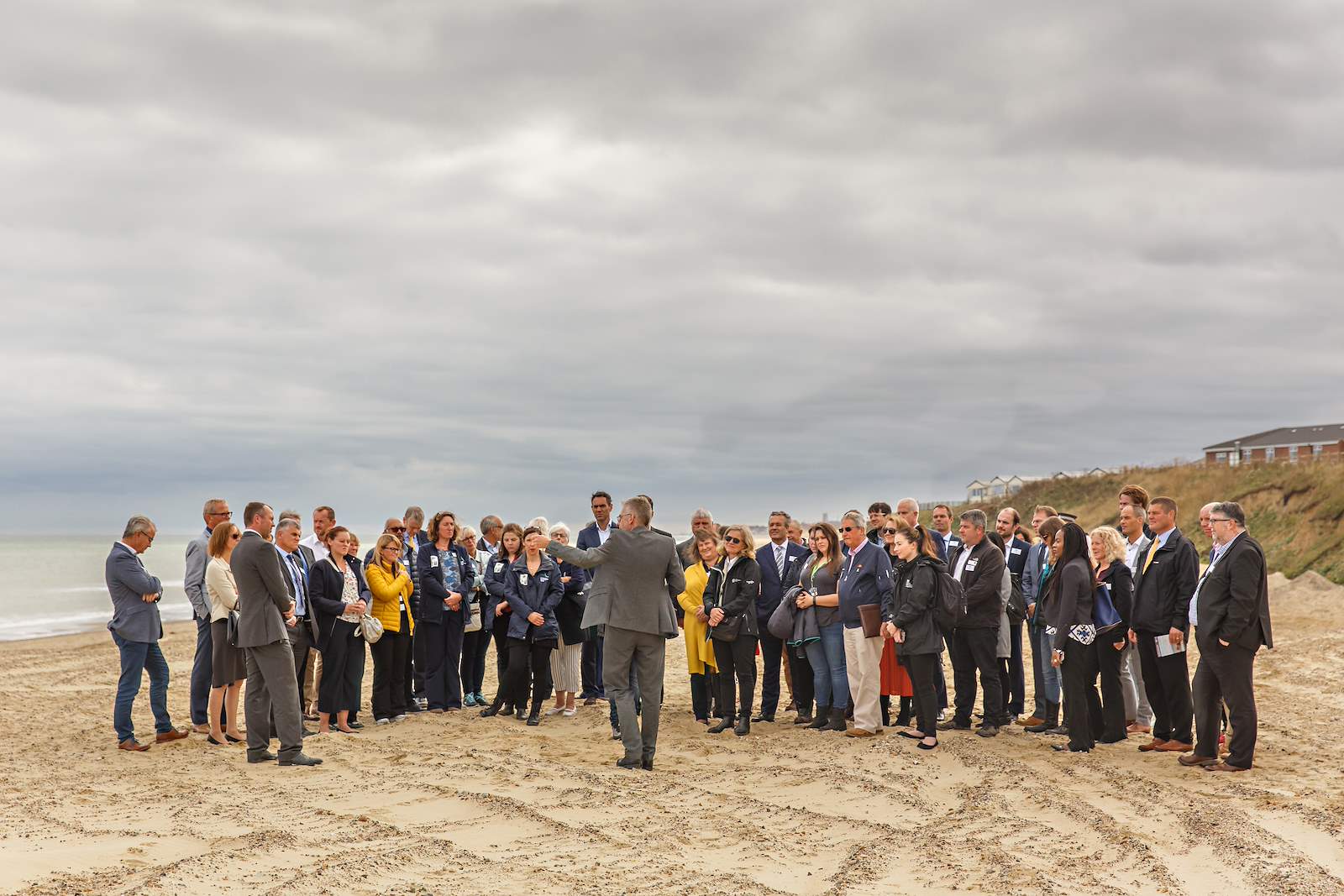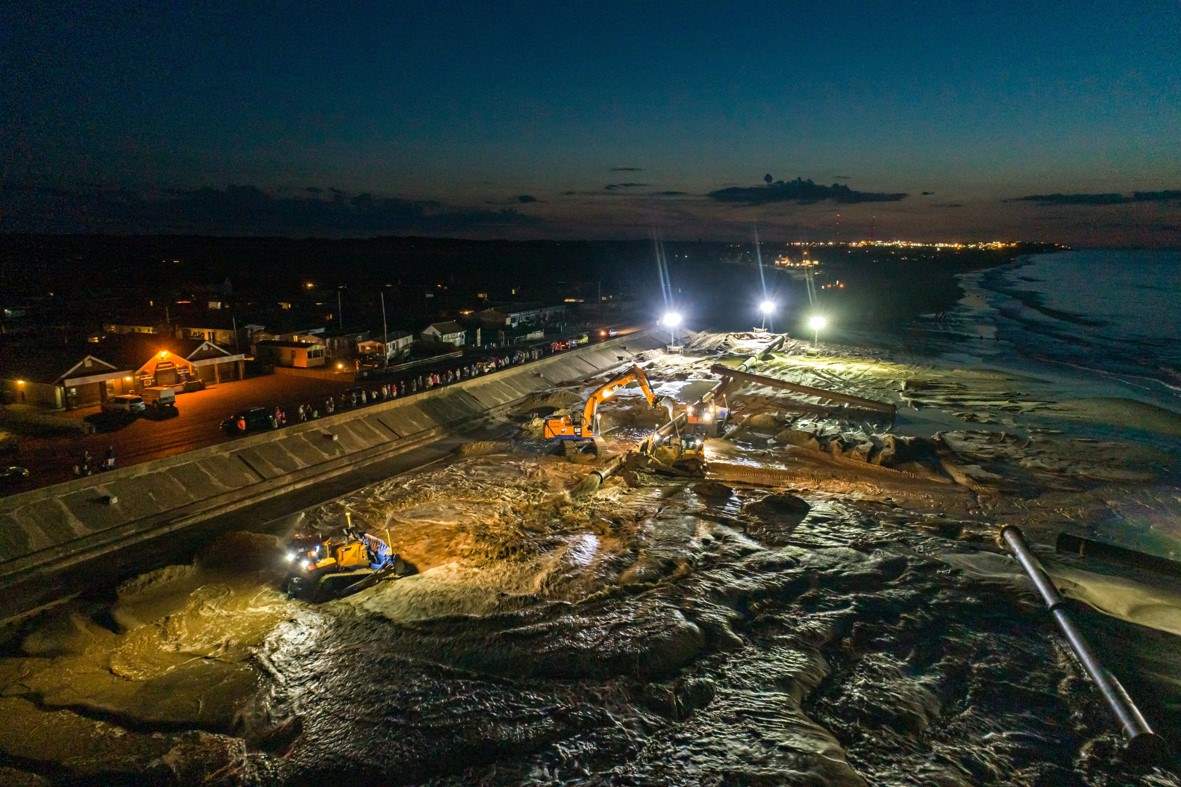 PedCast: Avoid crowding in urban areas and public spaces
Urban areas like malls, stations and airports are facing ever increasing volumes of people. Confronted with prospective overcrowding and safety issues, managers long for accurate insights into current and future people flows. To ensure such spaces remain safe and people can smoothly make their way, we have created PedCast. It is a service that provides real-time insight in the number and location of people, with the potential to also predict people flows in the hours to come. We do so by integrating WiFi data with computer visioning and machine learning into 'living models' that continuously learn and update themselves. As such, PedCast can analyse and foresee prospective bottlenecks in people flows. Blending such insights with decades of mobility expertise and human-centred design, we are well-positioned to help optimise spaces and processes to keep people moving. Using PedCast, it is possible to address crowded situations even before they ever occur. A city can re-route pedestrians, a station can switch entry barriers and an airport can add check-in desks. We are applying PedCast in Milano Centrale railway station and have already been asked to implement it in more stations.