Global Management System and certification
The global Management System is based on and certified against globally-accepted international standards (ISO9001, ISO 14001, ISO45001 and ISO27001) and covers QHSE, integrity, business continuity, knowledge management, information security and our business principles. To confirm ongoing compliance with these standards, internal and external audits were organised and executed in 2019. We conducted internal audits in all our Business Lines and offices, while the company DNV GL (our external certification body) conducted external audits in the following countries: Netherlands, South Africa, Oman and United Kingdom. As a result of the audits, our ISO 9001:2015 (quality) and ISO 14001:2015 (environment) certificates were renewed and we obtained the ISO 45001:2018 certificate for the first time, replacing our OHSAS18001:2007 certificate. All three certificates are valid until September 2022. The validity of these certificates can be checked in the block chain.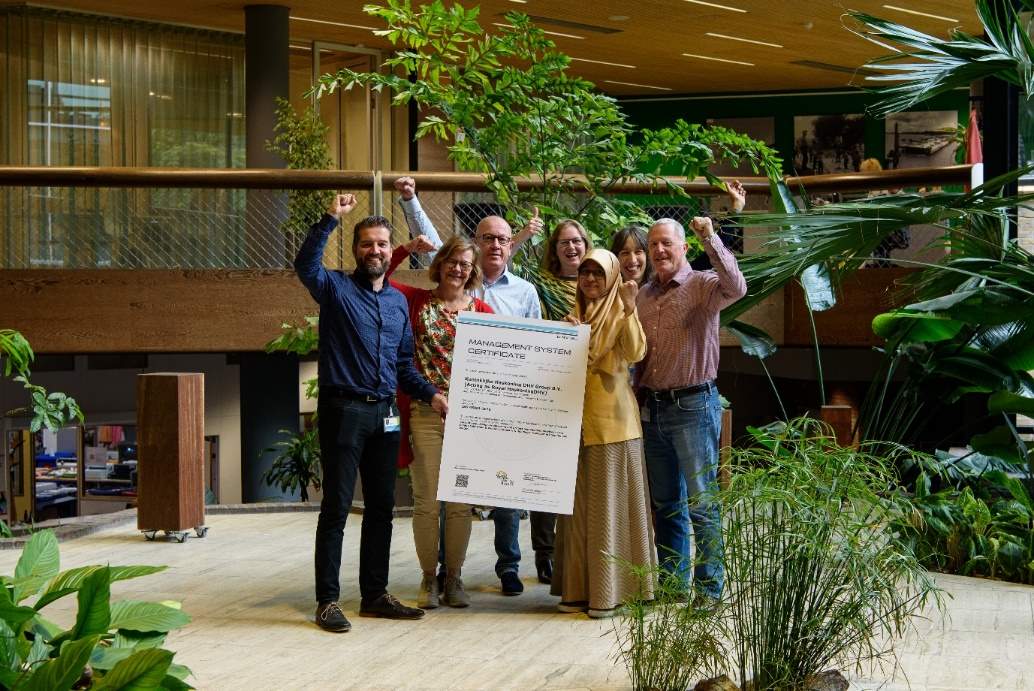 Opportunities for improvement  and  complaints
59 opportunities for improvement were submitted. All opportunities were reviewed and responded to, and several improvements to the QHSE management system were made. We registered and processed 3 external complaints globally during the year. Those who submitted complaints were contacted and measures taken to solve the complaints.
Subcontractor evaluations
During the year 339 subcontractors were evaluated on their performance regarding, quality, occupational health & safety and environment as well as on their adherence to our Business Principles for Partners & Suppliers. 6 issues that required further action were reported.