SDG 17: Partnerships for the Goals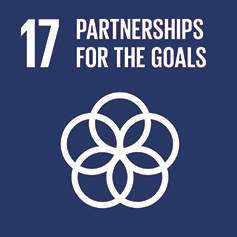 Unlike the other goals which focus on a specific topic, SDG17 is about the need for society as a whole to work together to deliver on the ambitions of the goals. Our mission to enhance society together is aligned with this goal. We value partnerships and co-creation as a way to identify and accelerate innovations at the forefront of key global trends, such as climate change, sustainability and digital transformation. By building a collaborative network across our areas of expertise, we can channel our insight, arsenal of products and local knowledge to strengthen our reach in the global market and our positive impact on society.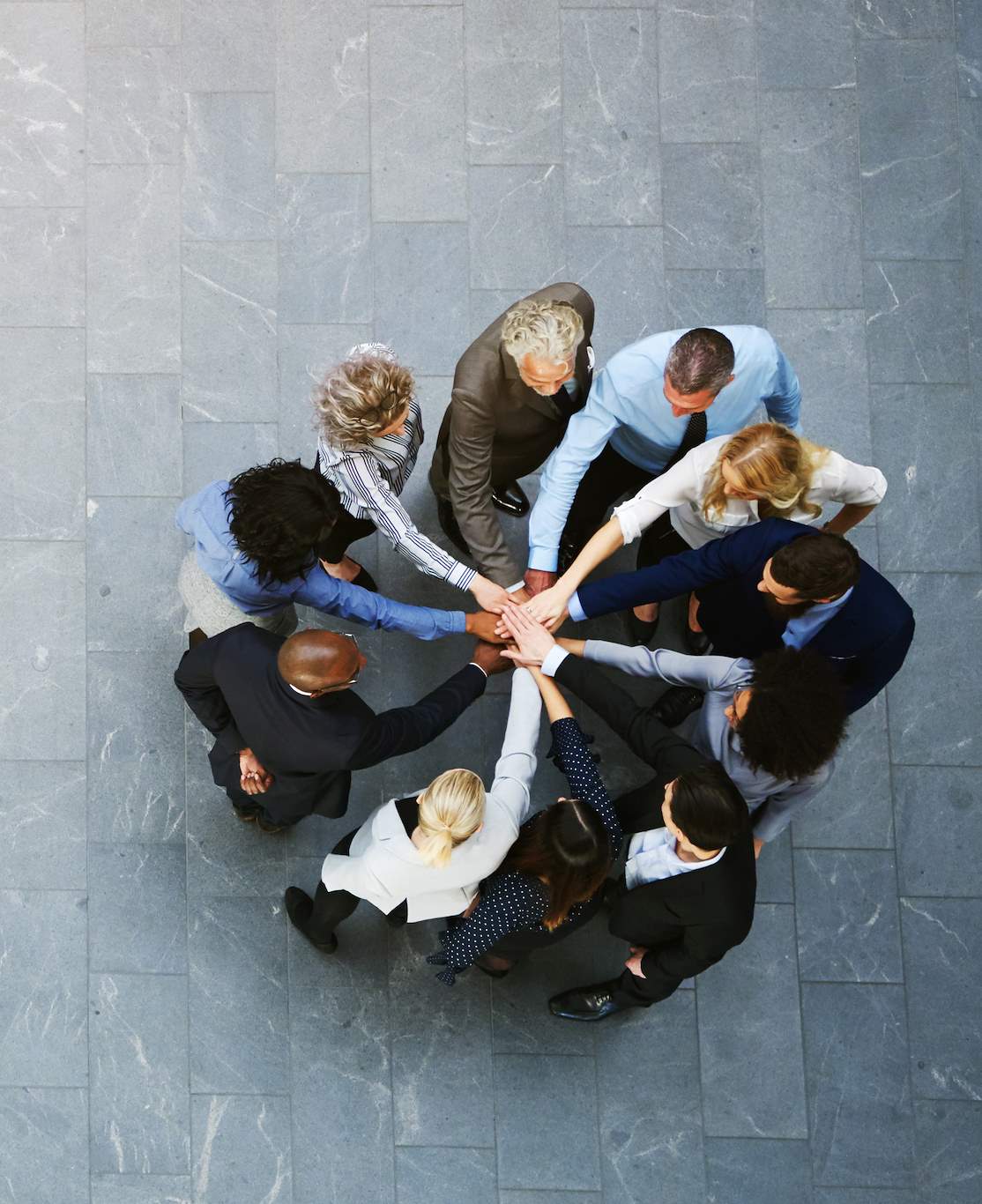 We engage with various bodies of the Dutch Government to support the international trade and sustainability agenda, participating in trade missions, round tables and the like. Knowledge development is key to our business and we continuously engage with knowledge institutes to tackle challenges such as urbanisation, resource optimisation, technology disruption and water issues. For example, we are the only private sector partner in the Netherlands Land Academy, LANDac, which works on land governance for equitable and sustainable development, with a key focus on land-related conflicts, land inequality and the social impact of infrastructure projects. We also participate in a number of international bodies at advisory and committee level and embrace universal principles as part of our commitment to contribute to a better world. Participation in these platforms contributes significantly to our awareness of issues facing the world and regularly provides the opportunity for joint action. We regard this as an important aspect of maintaining close societal ties. See memberships on our website.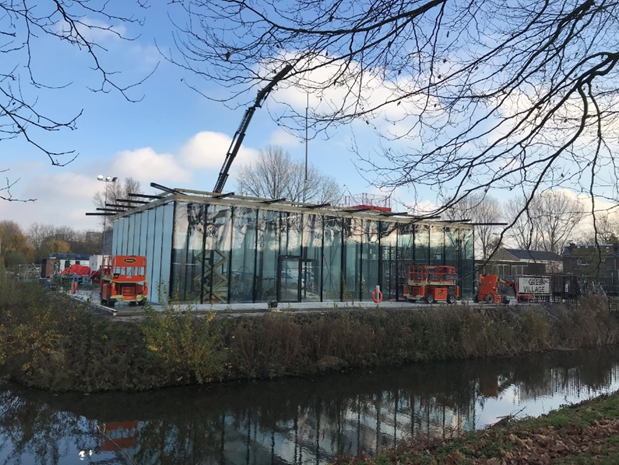 Partnerships are shaping solutions for major global challenges
Ambiental, a company we acquired in 2019, also works in partnership with many leading organisations in the public and private sector, shaping solutions for some of the world's biggest challenges. It has extensive data partnerships with leading national authorities which form input parameters to its flood modelling algorithms. These partnerships include the Environment Agency for high resolution LiDAR data and flood defence information, the Centre for Ecology & Hydrology for national scale hydrological data, the British Geological Survey (BGS) for geological and sub-surface data and Ordnance Survey for surface features and national address records. Ambiental has been expanding its insights beyond flood modelling by partnering with leading providers in risk and exposure management to offer a complete risk management and underwriting tool kit. Alongside its existing financial services customers, in 2019 Ambiental established a new strategic, customer partnership with Groundsure, a leading environmental search authority in the United Kingdom, which has given Ambiental access to the conveyancing market there. Together they are developing the flood risk aspect of Groundsure's reports and co-creating new products to meet demand for decision support around flooding. Collaboration continues with land and property data experts, Landmark, which in 2018 resulted in the launch of FloodFutures®, a national flood map for Great Britain which focuses on the future through to the 2080s. Another partner is Hexagon Geospatial, a global provider of information technology solutions that drive productivity and quality across geospatial and industrial landscapes. Ambiental works with international resellers to expand its customer base: for example, with Aon the global professional services provider of risk solutions, Ambiental is integrating Australia FloodCat™ into Aon Impact Forecasting's ELEMENTS platform. In partnership with the BGS Ambiental has developed a full groundwater risk map for Great Britain. It uses innovative methods to understand subsurface groundwater risk and route above-surface groundwater flows. 
3D-printed bridge marks revolution in bridge construction and design
Another partnership which created waves in 2019 is our link with industry leaders CEAD and DSM leading a revolution in bridge construction and design. In 2019 it led to a prototype of the world's first lightweight 3D printed fibre reinforced polymer bridge which has a longer lifespan, lower lifecycle costs and improved sustainability. FRP bridges are already well known for having a longer lifetime expectancy with lower life cycle costs compared to steel bridges. What's new here is the use of a 3D printing technology, enabling us to print large scale continuous fibre reinforced thermoplastic parts. Using this new composite thermoplastic material, we will be ushering in a new era for sustainability and push the boundaries of bridge functionality even further. This project provides a great example of how leading companies are partnering to be at the forefront in the transition towards circularity – one that is innovative and competitive in transforming bridge construction for the future.
Partnership with H2i to grow data-driven flood resilience services
In 2019, Royal HaskoningDHV acquired a minority share in Singapore-based Hydroinformatics Institute (H2i) in a strategic partnership which combines our companies' deep understanding of climate-related challenges and urban flood resilience to boost our flood resilience and climate change-related offerings. Since it started in 2014, H2i has garnered much attention in Asia for its innovative, data-driven approach to water challenges. Working together, we can provide faster and better insights in expected rain and flood risk for cities, businesses and residents using big data analytics, machine learning and advanced modelling. While Royal HaskoningDHV has the scale and reach, H2i is nimble, and being in a natural test-bed environment like Singapore, can quickly develop water-related digital solutions that can be scaled. The partnership was recognised in the Winsemius Awards 2019 for innovative and impactful achievements in business links between Singapore and the Netherlands.
Shaping the debate around water governance
In 2019, we joined the Water Governance Initiative (WGI), a multi-stakeholder network of more than 100 experts, policymakers and practitioners from public, private and civil society sectors. It plays an essential role in informing the debate around water governance and sustainability and facilitating conversation between public and private bodies. Our involvement will ensure we can fill knowledge gaps, help shape debates and share best practice. Insights we will bring include our growing focus on the role of data and digital technology in the water sector and the essential role of new technology for effectively addressing challenges of urbanisation, circularity, climate change and sustainable energy. Having developed the OECD Principles on Water Governance, the WGI is now focusing on implementing the principles through further use and development of indicators and by adding a new element of capacity development. Our global experience and network can contribute to the success of this next phase of activity. We help disseminate the OECD's water governance principles throughout its international network.