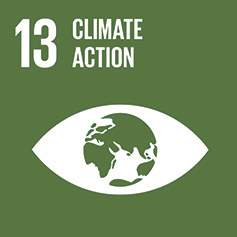 Climate change is now affecting every country on every continent. It is disrupting national economies and affecting lives, costing people, communities and countries dearly. Weather patterns are changing, sea levels are rising, weather events are becoming more extreme and greenhouse gas emissions are now at their highest levels in history. We have a deeply-rooted understanding of the physical and social environment as well as understanding of risk and resilience measures. 
In our everyday work we transform this ingrained knowledge to create efficient designs that both minimise negative environmental impacts and maximise positive social impacts and society's resilience to climate change. We create resilient strategies and systems for communities, businesses, infrastructure and the financial sector to reduce the impact of extreme weather, natural disasters and climate change before events occur. We look at the best combination of different measures at different timescales to fit local needs. Our integrated system approach combines structural and organisational measures with social inclusiveness and we empower people through local stakeholder engagement and community involvement.
FastLane: Accelerating sustainability in commercial buildings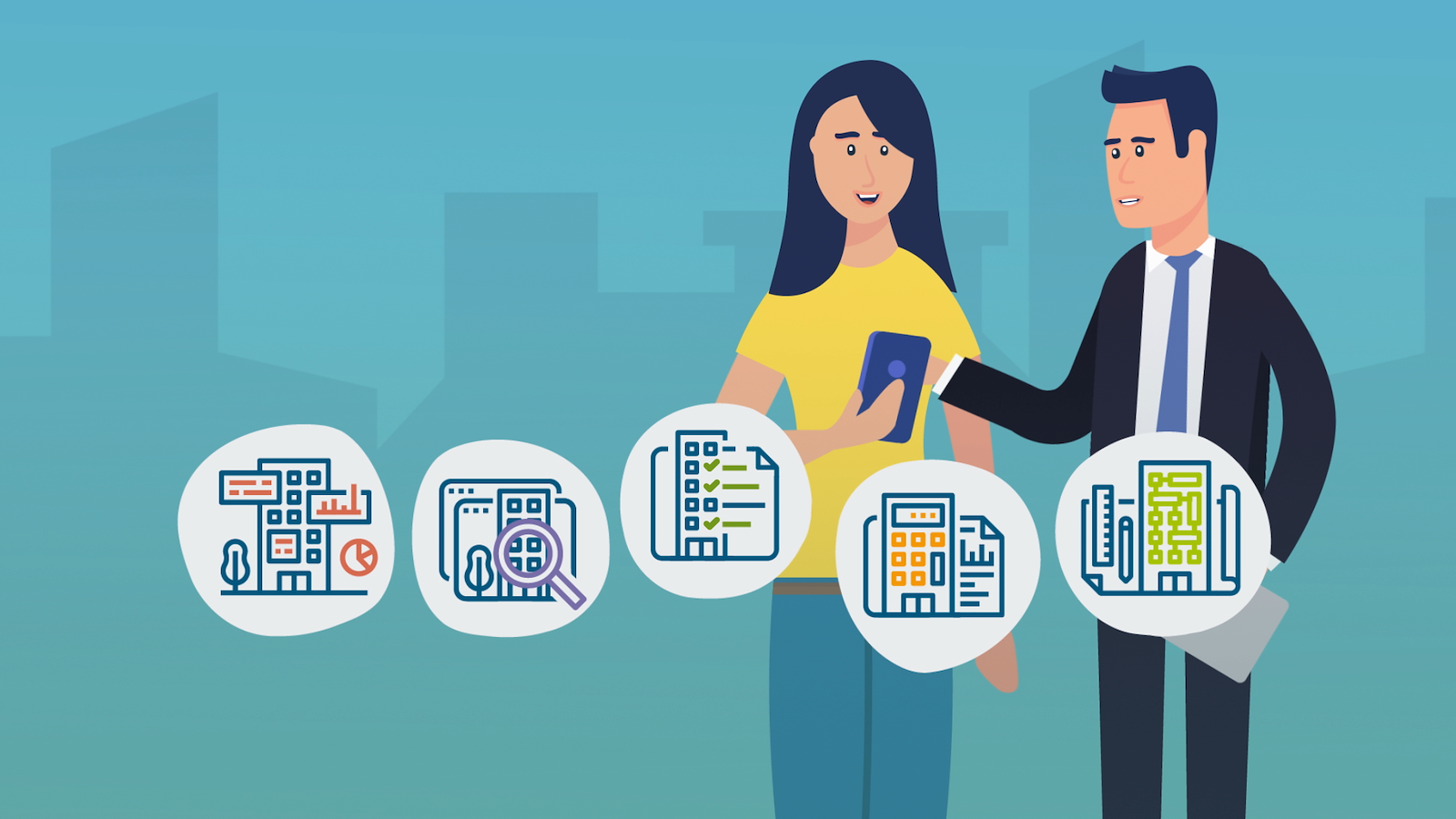 Our FastLane innovation is a good example of how we have automated a process to enable more commercial buildings to reach a higher sustainability rating quickly and easily, supporting SDG 11 (sustainable cities and communities). FastLane was developed in response to regulations in the Netherlands which require every commercial building to achieve a level C sustainability rating by 2023. In practical terms, it was not possible for all the buildings in the country to be audited and advised by consultants in the time available. FastLane provides a solution by automating the process to provide business owners with the top 10 measures they can use to reach the required level. Building owners receive a quick comparison of costs and effects of various sustainability measures so they can determine the optimal approach for the building portfolio without hiring a consultant. FastLane is in full commercialisation and has dramatically increased our ability to assist customers in this area. During 2019, we delivered more than 150 sustainability reports and over 30 portfolio roadmaps with a projected collective saving of 22 million kg CO2. We also developed a new model which acts as a digital twin for energy usage.
An error occurred when rendering this block.Error reference code: 66bff534-44d3-4b75-b334-a1d63f35ce0f
Re-use of pavement material at New Mexico International Airport
One of the unique features of the new international airport in Mexico City is a vast paved airside area for runways, taxiways and aprons. Due to extremely soft soils, an innovative design approach was needed to achieve durable pavements compliant with International Civil Aviation Organisation regulations while limiting, where possible, the volume of materials and transport movements required. In preparing the site, huge quantities of crushed basalt had been used and a cornerstone of our engineering approach was to identify possibilities to re-use part of the basalt for pavement construction. By doing so, we avoided the need for around 250,000 truck movements in and out of the site, reducing the impact of the project on surrounding communities and providing cost savings of around US$100 million.
Storm water harvesting and re-use at Kuwait International Airport
Storm water harvesting and re-use is an integral part of the drainage design of the new Terminal 2 facility at Kuwait International Airport. With its arid climate and average rainfall just 120mm per year, the country has limited natural freshwater resources. By collecting and storing water from large paved airside areas such as aircraft stands and taxiways, it is estimated that some 250,000m3 of water can be captured each year. The water is harvested through two underground retention reservoirs, which also retain water during extreme storm events avoiding overloading the downstream drainage network and subsequent flooding. Our approach significantly reduces fresh water needed at the airport for cleaning, landscape irrigation and other purposes, making more efficient use of natural resources and lowering airport operating costs.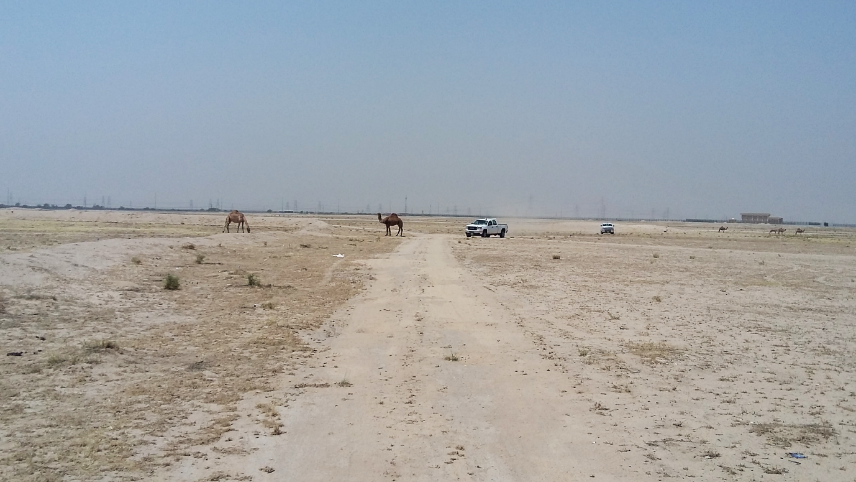 Digital tools support increased collaboration during dike reinforcement project
Online presentations using our iReport tool are enabling increased participation and involvement from stakeholders in a 23km dike reinforcement project in the Netherlands. The innovative use of digital tools for the Gorinchem-Waadenburg project provides more insight into the complex project and improves decision making. The project is part of the National Flood Protection Programme and is expected to be completed in 2023. We are advising and supporting the parties working on the project in areas such as application of new water safety standards, stakeholder communication and participation, and engineering design work. Digital presentations are the natural next step from our digital designs. The availability of these online presentations, which are accessible to stakeholders across the community, increases collaboration and greatly contributes to the quality of participation. The digital NRD (Note scope and level of detail) is already online and the EIS (Environmental Impact Statement) is set to follow.
A roadmap for stakeholder dialogues in spatial adaptation
The Dutch Delta Plan for Spatial Adaptation (DPSA) sets out the transition to a climate-proof and water-resilient spatial design in the Netherlands by 2050. Work is being done on design measures to reduce the vulnerability of cities to climate change risks of urban flooding, waterlogged soil, drought and heat stress. To achieve the common goal, the DPSA presents seven ambitions, and includes the need for risk dialogues between regional and local parties and stakeholders. The stakeholder dialogues follow the climate stress test and prepare for the implementation agenda. To support decentralised governmental institutions in particular, Royal HaskoningDHV and Infram have developed a roadmap for stakeholder dialogue connected with the spatial adaptation process. Working together with communication and web specialists, the first version of the interactive roadmap was made public in December 2019 on the web-based Spatial Adaptation knowledge portal. The interactive roadmap is a useful guide as well as a source of inspiration with tips and practical experiences for preparation, dialogue and completion.