Our Global Code of Business Principles
As an international organisation, we operate in a variety of cultural, social and business environments. Within all these, we conduct our business according to a universal set of principles, as we believe that society can only be served when all stakeholders act ethically and adhere to the 10 principles of the UN Global Compact. These principles are embedded in our daily business through our Code of Business Principles. This is the way we can create inclusive sustainable development and contribute to SDG 8 (Good Jobs and Economic Growth).
The Global Code of Business Principles defines basic, globally applicable standards of conduct and what is expected from employees. We expect our employees to understand the standards of the Global Code of Business Principles as well as the respective local laws and corporate guidelines, to always abide by them and to attend all mandatory and necessary training sessions.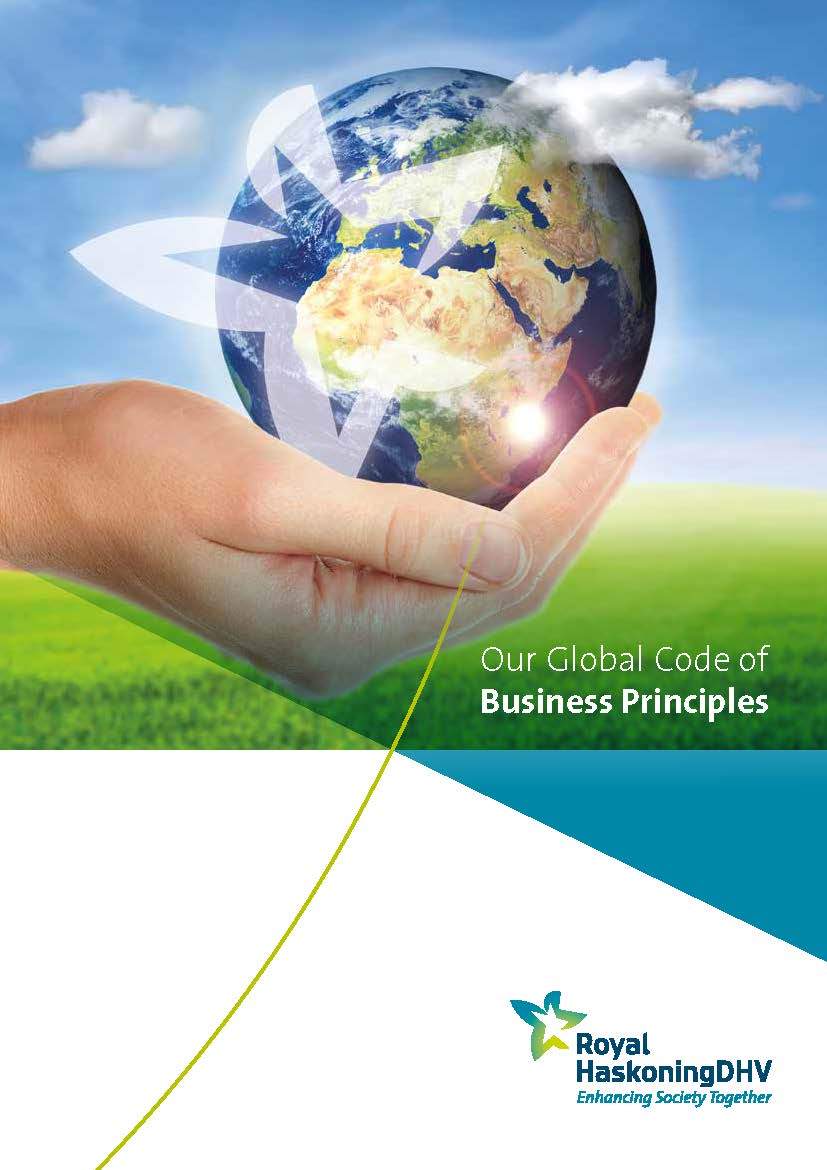 Managers are responsible for supporting their employees in this endeavour. We also hold our business partners and suppliers to standards for labour practices, human rights, environmental responsibility and business integrity.
Compliance Academy launched
In 2020 we asked all employees to complete an e-learning about our Global Code of Business Principles, which addresses our policies and procedures about anti-bribery and corruption, workplace behaviour, conflict of interest, and more. By the end of the year, 92% of our employees across all business lines, corporate groups and countries completed the e-learning. 
Internal awareness campaign e-learning integrity and compliance
We also launched our Compliance Academy which provides e-learnings and documentation on our standards, including guidelines on giving and receiving gifts, fair competition and unconscious bias. 
Third-party assessments
To further improve control over our supply chain, we implemented a new third-party assessment process. We acquired a license to use a third-party assessment tool from an internationally reputed information provider. We currently use the tool for new clients and will start implementing it for all business partners including sub-consultants and other suppliers. In 2020 we carried out 4,482 assessments. These were divided among sanction checks (screening to see if a party is a sanctioned entity/person) and third-party assessments in full (which include, among others, review of the ultimate beneficial owners, directors and politically exposed persons). Each assessment results in a rating of green, amber or red. Amber and red rated assessments result in additional control measures and/or discontinuation of the business relationship. In 2020, we accepted 4,454 business partners with a green rating, 28 with an amber rating and 0 with a red rating.
Internal awareness campaign Third Party Assessment to reduce financial and integrity risks starting with new clients