Across our offices globally, employees regularly initiate their own local activities to raise money and support charities and communities in lots of different ways. Individual fund-raising initiatives included raising more than €2,200 for children's charity Whizz-Kidz through sponsorship for running the London Marathon, a Movember team in the United Kingdom who were sponsored to stop shaving for a month and thereby raised £3,810 (to date) for a Prostrate Cancer Charity and a fund-raising activity for ALS Nederland and the Plastic Soup Foundation. Other examples from 2020 appear below.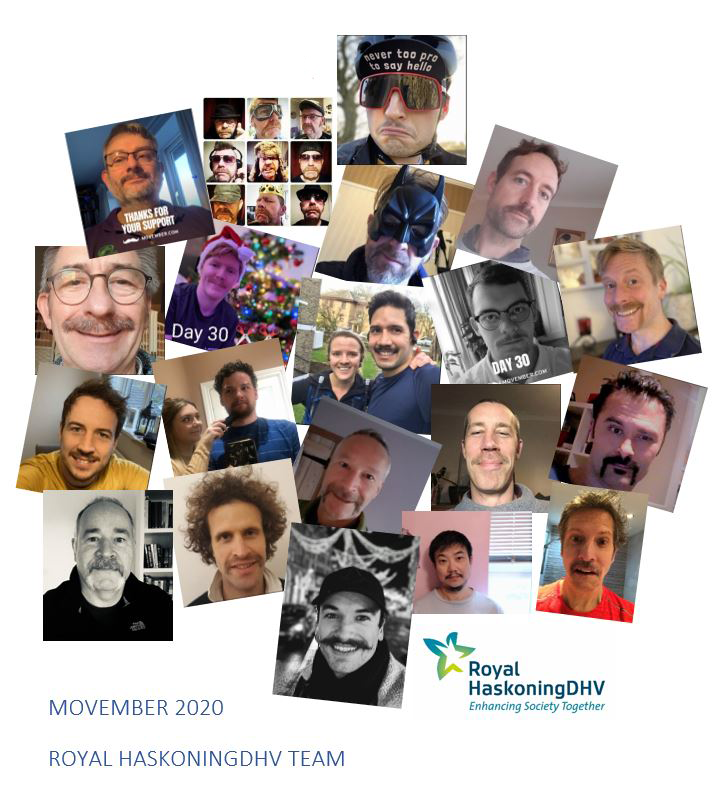 Assistance for flood disaster in Vietnam
Typhoon Molave caused widespread damage and serious flooding in provinces in the middle of Vietnam in October 2020. The most seriously affected victims were generally very poor, living in remote areas and lost homes and animals. As a company, we wanted to offer help to victims in Quang Binh, the most affected province where we have an ongoing project. A team from HaskoningDHV Vietnam raised around €3,000 from colleagues which was doubled by contributions from the company and other organisations. In October our team visited the affected area and shared the donations with 340 families in three communes. The contribution was directly received by victims, bringing hope and relief in difficult times.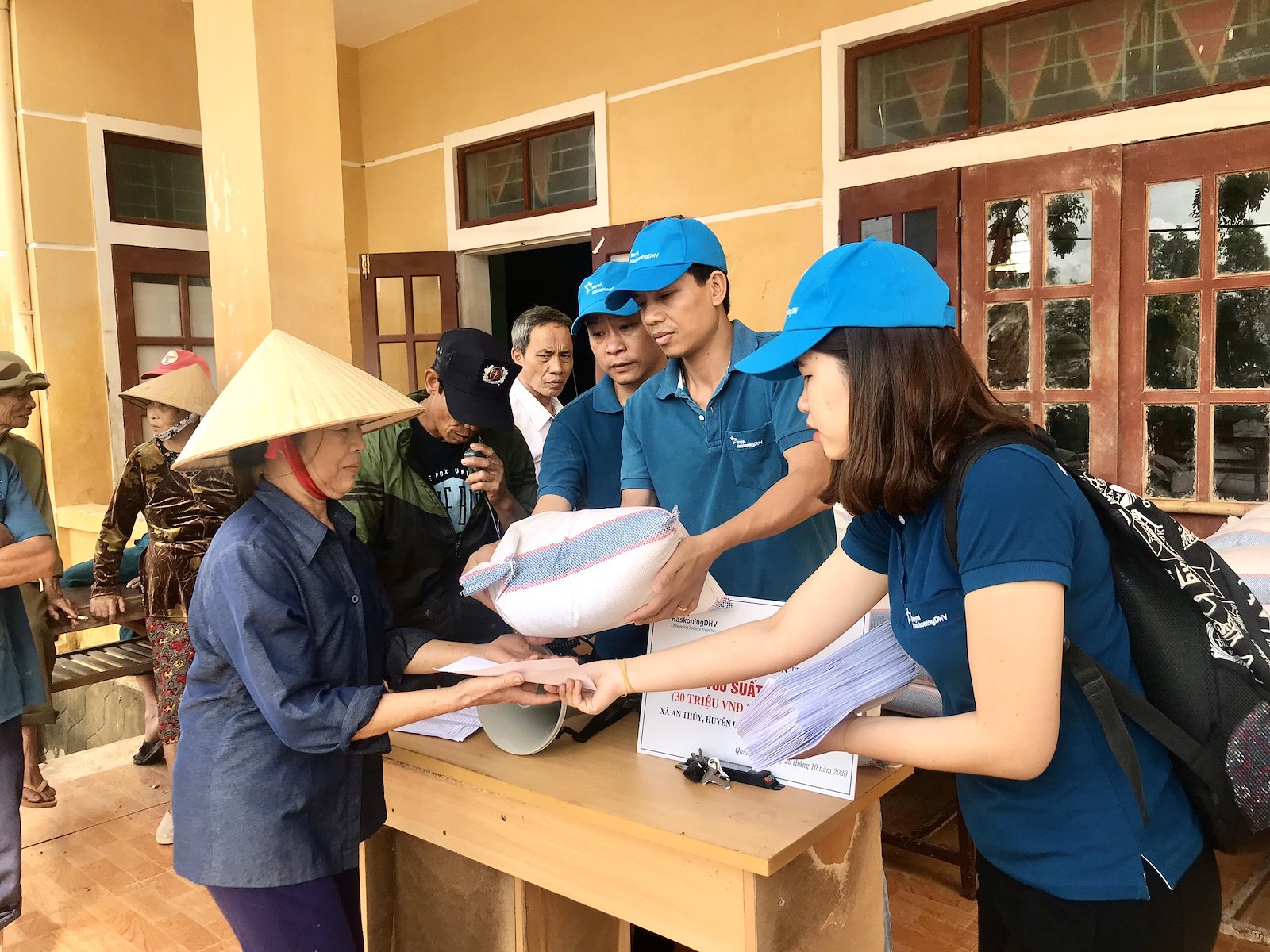 Helping the homeless in Peterborough
A number of initiatives took place during 2020 to help people in need within the local community of our Peterborough office in the United Kingdom. Several crates of clothing, boots, shoes and personal hygiene products have been collected from staff donations in the office. The contents were donated to a local volunteer group, Peterborough Homeless Helpers, for distribution among the city's homeless population. The initiative was interrupted by the Covid-19 pandemic but will resume once it is practicable and safe. The closure of office catering has also led to assistance for homeless people and families in crisis in Peterborough. A large amount of cooking equipment which was no longer needed was donated to a local Methodist Church that cooks hot meals for people in need. Office equipment that was surplus to requirements following an office refurbishment has also been put to good use. A small community group called Families First Peterborough is making use of desks for their office. The group organises events and activities for under-privileged children and supports families in need.