Improving the way the world moves
Mobility is undergoing a seismic shift. An exponential growth in population and the consumption of goods, increased appetite for low emission and clean air zones, and new modes of transport and technology are placing new demands on mobility networks around the world. Keeping our cities accessible without compromising residents' quality of life requires fresh thinking – from strategic consultancy and digital services to technical engineering. In 2020 we joined forces with sustainable transport planning consultancy ITP to create a team with the strengths and capabilities needed to intelligently address 21st-century mobility challenges. By consolidating our strengths in sustainable and smart mobility, we can make a much bigger impact on society, especially in a post-pandemic world where new perspectives on mobility are needed.
Video: Shifting perspectives to recognise the importance of resilience: Resilience: Addressing Societal and Economic Risks
Vibration solution enables hospital to expand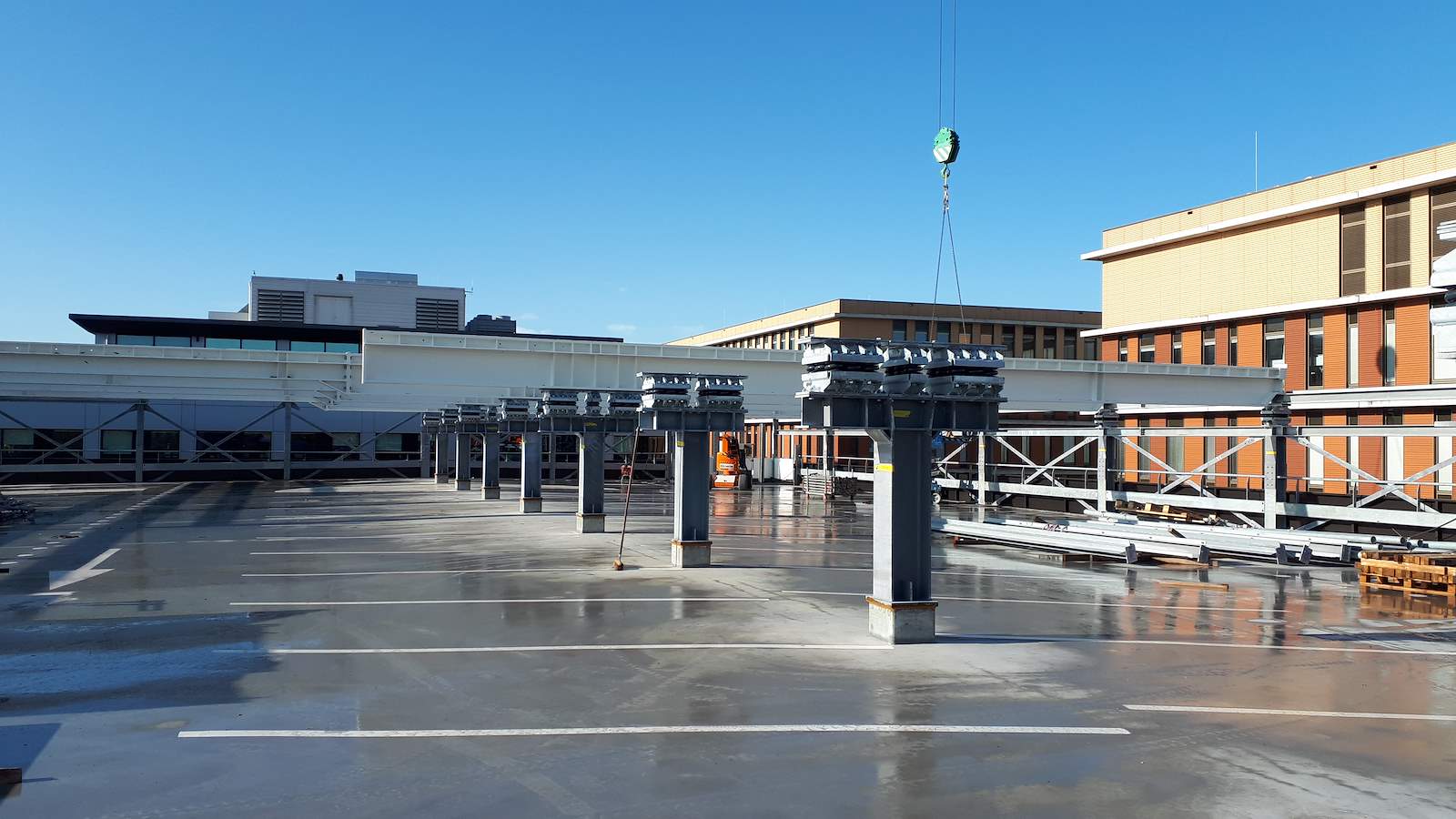 An impressive engineering solution to the problem of vibration enabled new operating rooms for a hospital in the Netherlands to be built above an existing car park. The Reinier de Graaf Hospital in Delft needed new operating space, but the only area available was above a car park. Vehicles in the car park provide a constant source of vibration, which raised the question of how to design a new operating room there which would not be disturbed by the vibrations. Our solution was efficient and economical and involved the design of a steel structure on top of spring bearings. The spring bearings are located at the transition between the car park and operating rooms. Through careful tuning, they filter out vibrations caused by vehicles. The result is an operating unit in which surgery can be performed safely, free from interference from the car park below.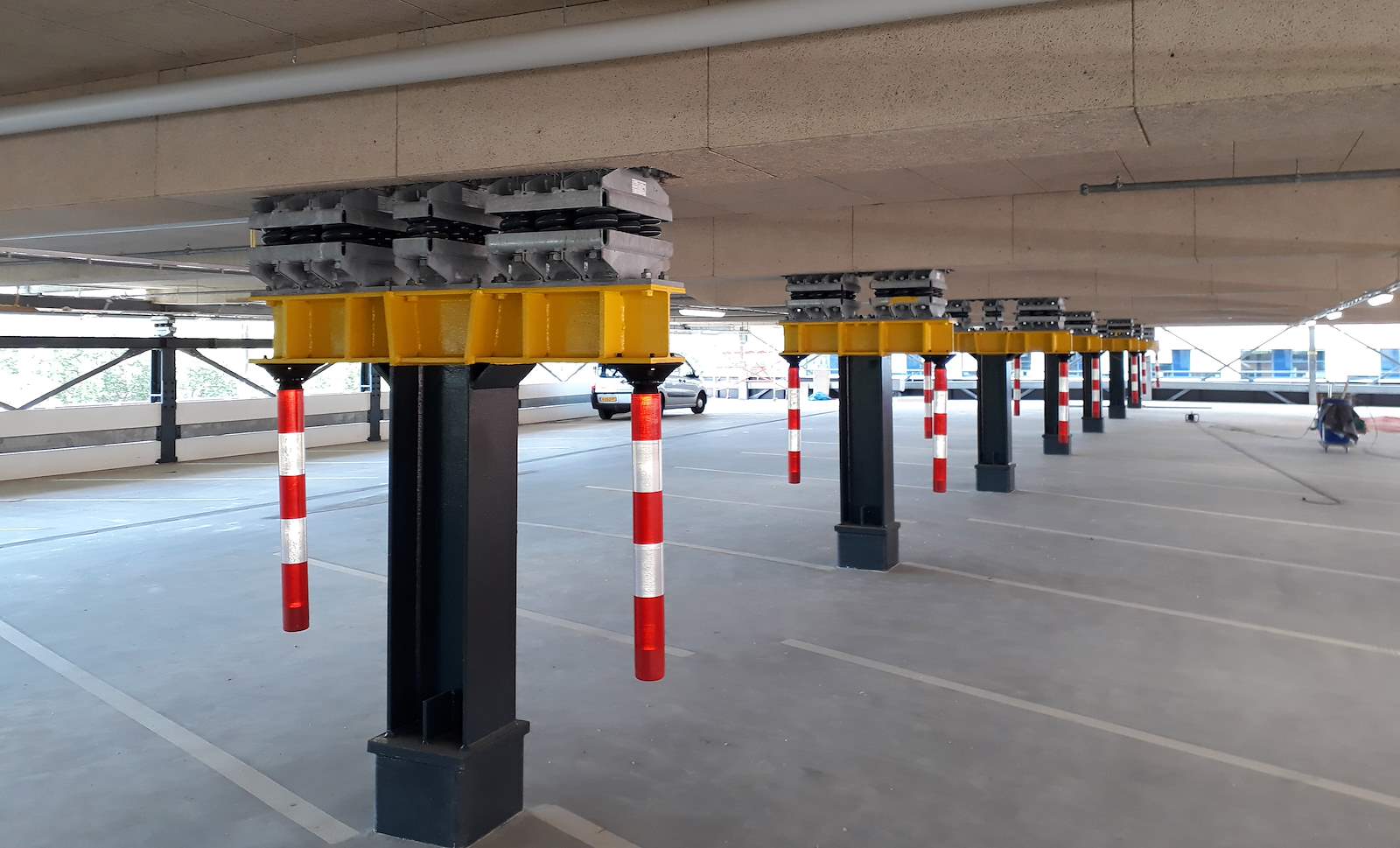 Smoke-free stations realised in the Netherlands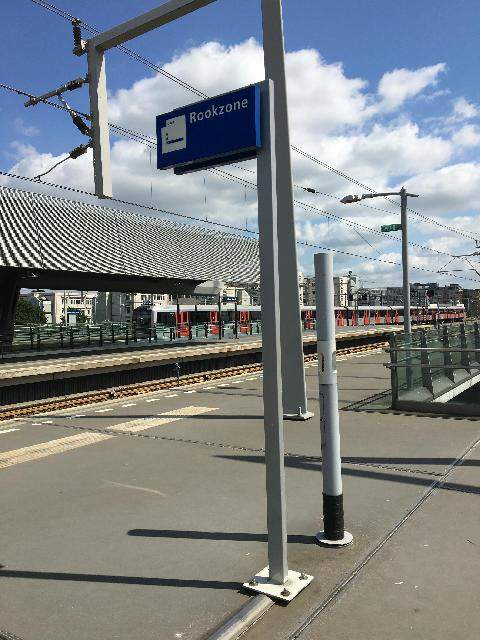 During 2020, all stations in the Netherlands became smoke free as part of ambitions for a smoke-free generation by 2040. We worked with NS Stations and ProRail to remove all the elements connected to smoking across 400 stations. These included designated smoking pillars and bollards, ashtrays and illuminated signs. They will be put to re-use in areas unconnected with smoking. The final smoke pole was given to the Railway Museum. Read more and watch the video here.