LinkedIn: BrITE Foundation small-scale charity projects
The BrITE Foundation is a charitable fund set up and run by employees of Royal HaskoningDHV. Employees can choose to donate a proportion of their salary to the fund for small-scale charitable projects that make life more sustainable for people and our planet. Many projects across the world were supported by BrITE during 2020. A selection appears below.
Emergency relief and rebuilding in Beirut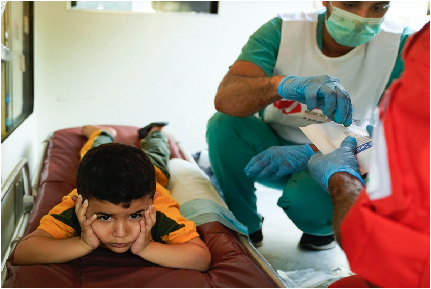 A devastating explosion at the port of Beirut in the summer of 2020 killed at least 200 people and left thousands injured. A colleague in Nijmegen used our internal communication channel to raise awareness of the incident and asked for support. He described how a friend had been thrown from his motorcycle just 500m from the blast, fortunately escaping with minor injuries. The BrITE Foundation stepped in and is providing support in two ways. It has given a one-off donation to Doctors Without Borders (Médecins Sans Frontières) of €2,000. Longer term, the Foundation intends to identify a specific rebuild project, such as a school or hospital, to support in Beirut. The donation supports SDG 3, Good Health and Wellbeing.
Supporting wildlife following Australia's bush fires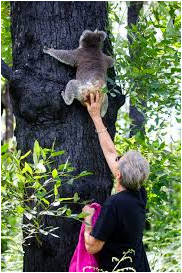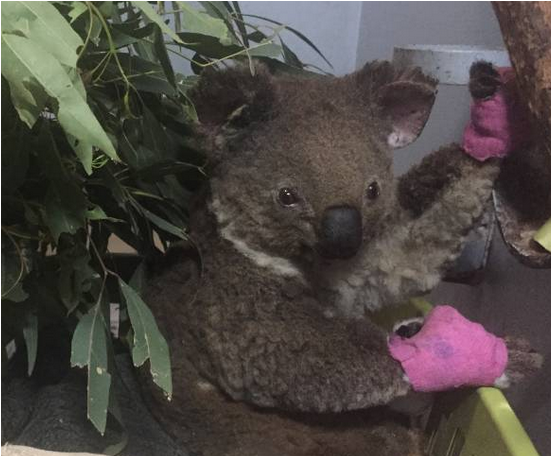 The severe bushfires of late 2019 in Australia heavily impacted the vulnerable koala population of Queensland. In one area of New South Wales, a community organisation, Revive Lake Cathie, looked after injured koalas and other wildlife in fire-affected areas. With a donation of €3,095 from the BrITE Foundation it has installed wildlife cameras to monitor the koalas after their release back into the local nature reserve. Partnering with New South Wales National Parks and Wildlife Service and other community groups, the cameras will help enable a database of wildlife to be established and to monitor flora in Lake Cathie, Lake Innes and Queens Lake Nature Reserves. The donation supports SDG 15, Life on Land, and SDG 17, Partnerships for the Goals.
Improving sanitation for community school in Zambia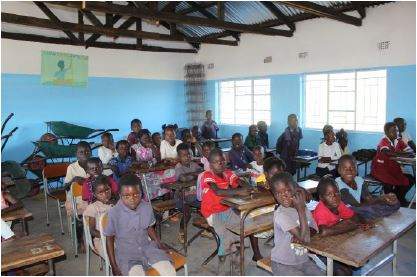 As part of a project to assist access to quality education for children in the community, BrITE Foundation sponsored construction of toilet facilities in a new school building at Kasiya primary school in Zambia with a donation of €7,768. The project, which was executed locally, substantially improves hygiene and sanitation for more than 150 pupils and teachers. Kasiya is just 22 km from the city of Livingstone. Poor road links mean the community remains rural and lacks the economic resources and basic services such as access to water or electricity that would enable it to reach a level of development achieved by the neighbouring city.
The donation supports SDG 6, Clean Water and Sanitation.
Safe and sustainable access to drinking water in Ghana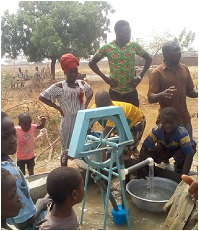 In the rural community of Janga in the Upper East Region of Ghana, BrITE Foundation has funded two water pumps with a donation of €5,000. These will provide safe drinking water for the 2,000 inhabitants. The project was realised through FloorGhana, a foundation which improves living conditions in Ghana through small-scale projects. The water pumps are made in Ghana and installed by local engineering experts. Villagers are provided with support to ensure these pumps are part of a sustainable long-term solution. A local committee is trained to maintain and repair the pumps and a local engineer from FloorGhana visits the community monthly for the first year to give advice and assistance. The donation supports SDG 6, Clean Water and Sanitation.
Pioneer's vision for school comes to life in Nepal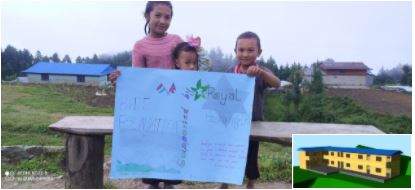 Access to education was limited in the remote village of Sailung in Nepal until a resident there started a school in his house. In 2017, he was able to open a non-profit elementary school and dreamt of building one in stone which would be large enough to accommodate many more children from Sailung and surrounding villages. His vision is coming to life and work building a new structure is in progress. The BrITE Foundation is sponsoring construction of one of 12 classrooms in the new school with a contribution of €9,896. The donation supports SDG 4, Quality Education.
A better future for Ghana's street children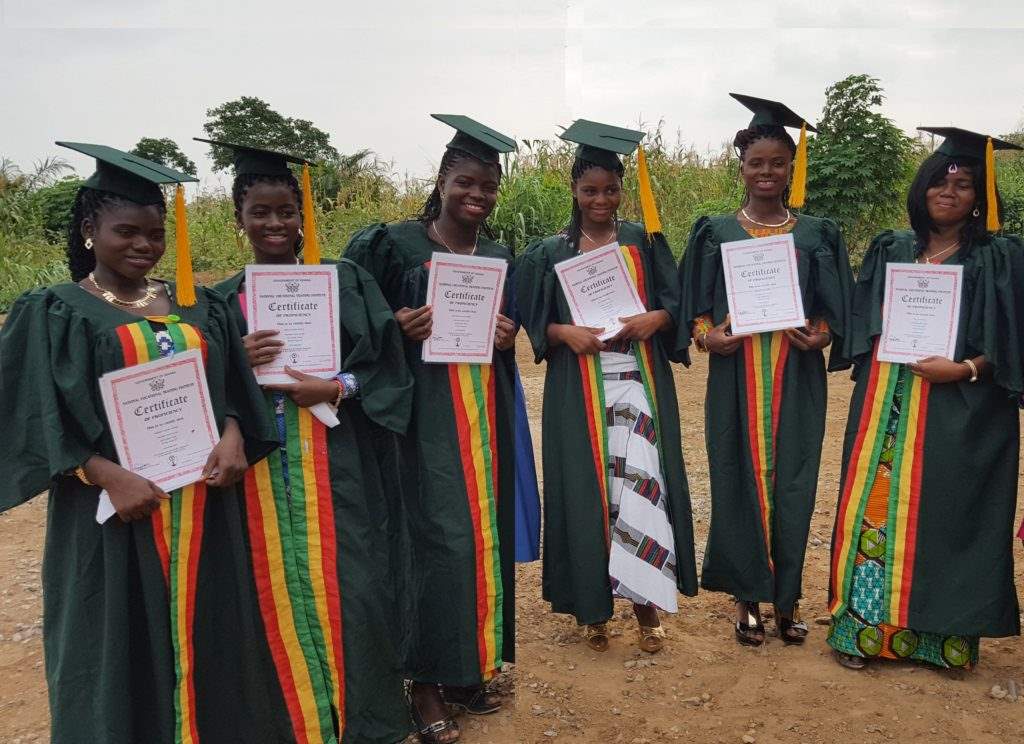 A donation of €5,000 is helping build and furnish an apprentice workshop to provide work experience for girls in Ghana. The project is an initiative of Adamfo Ghana, a charity focused on creating a better future for street children and youth. The charity's vocational centre in Kumasi, Ghana's second largest city, provides housing, food and education for around 50 former street girls, while teaching skills such as hair dressing, dressmaking and catering. In the new apprentice workshop, the girls can build confidence and experience as an intermediate step to a real work environment. The donation supports SDG 4, Quality Education, SDG 5, Gender Equality, and SDG 11, Sustainable Cities and Communities.
Communications equipment supports indigenous tourism business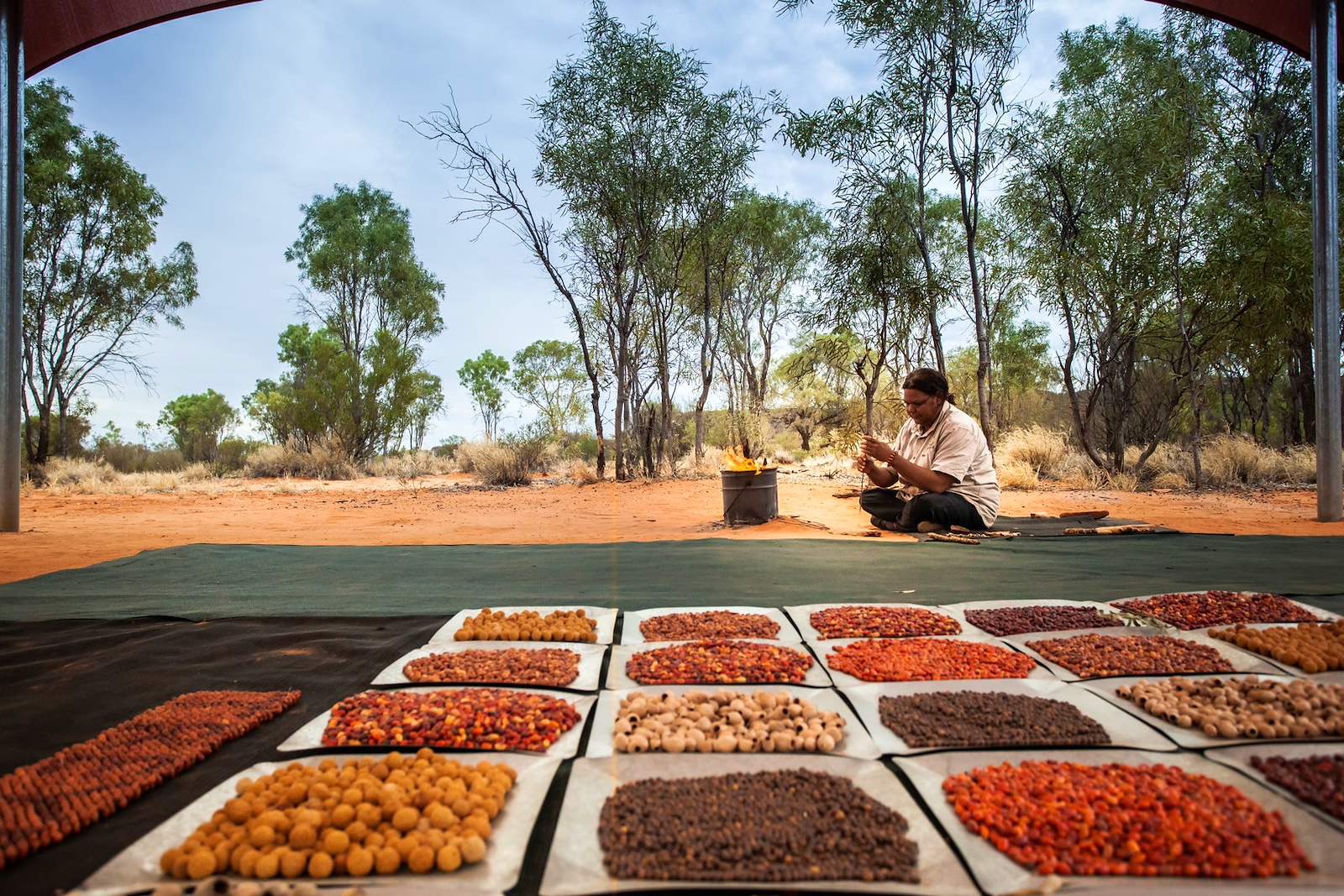 More than €6,000 has been contributed for satellite communication equipment for an indigenous-owned tourism business in the remote Watarrka region in Australia's Northern Territory. Karrke Aboriginal Cultural Experience & Tours was set up to preserve and maintain the Southern Aranda language, cultural knowledge and heritage for the future. Located in Wanmarra, a small community with a population of just 10, the business currently employs three local people and provides on-the-job experience to four part-time community members. The communication equipment will provide opportunities to undertake training, increase regional capabilities, community development and employment. The donation supports SDG 4, Quality Education, SDG 9 Industry, Innovation and Infrastructure, and SDG 10 Reduced Inequalities.
Protective clothing and boots for The Skill Mill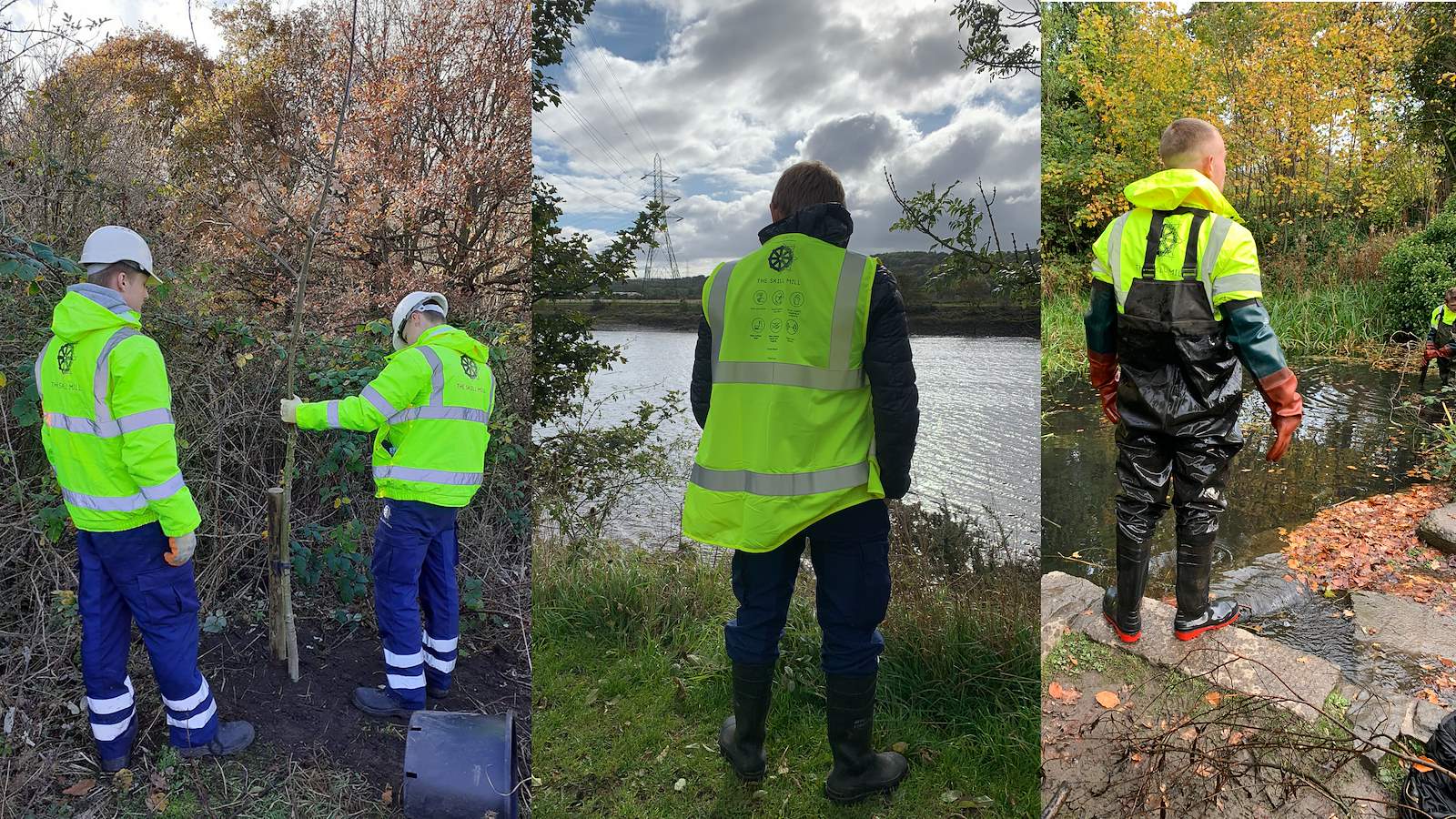 The Skill Mill in the United Kingdom is a social enterprise providing employment for young ex-offenders aged 16 to 18 in water and land-based management, helping to reduce flood risk and improve the local environment. In the process, The Skill Mill actively reduces reoffending while increasing engagement, participation, employability and educational levels of the young people to increase their chances in life. BrITE has donated more than €5,000 to The Skill Mill for protective clothing and boots for the young workers. In doing so, it supports SDG 3, Good Health and Wellbeing, SDG 4 Quality Education, SDG 6 Clean Water and Sanitation, SDG 8 Good Jobs and Economic Growth, and SDG 10, Reduce Inequality.